July Hybrid Meeting & PD with Alison McLennan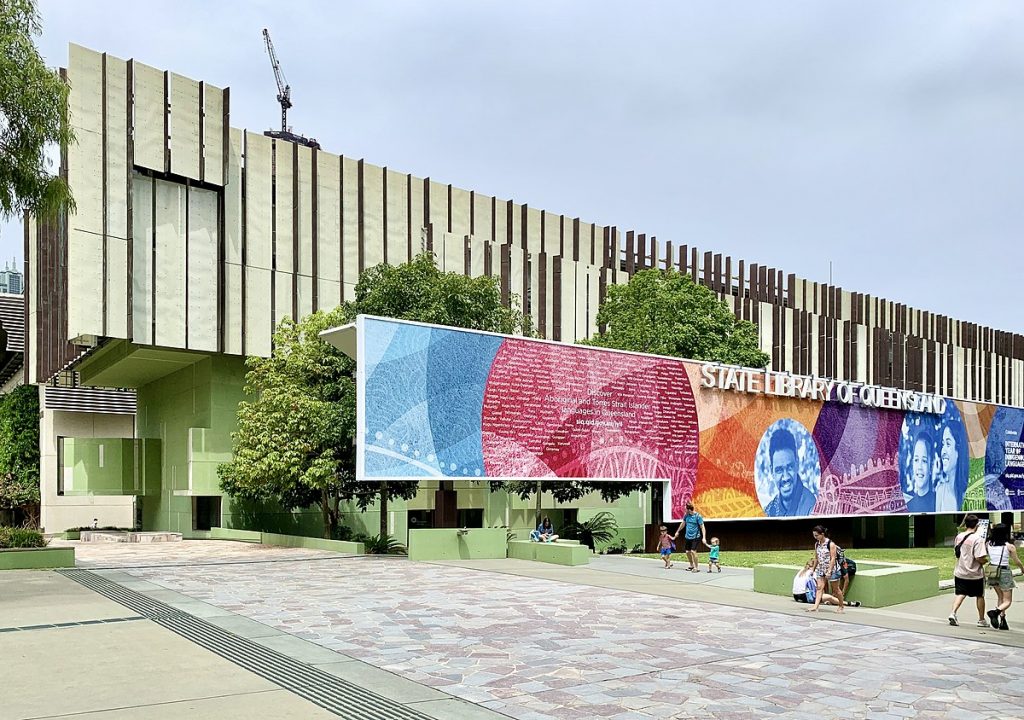 If you felt a creativity tremor emanate from the QLD State Library last month, never fear, it was just our July Write Links meeting! A hybrid meeting, attendees contributed in person and via Zoom.
To begin, Write Linkers shared their news – the good, the challenging, and the spectacular. Disguised as a simple meet and greet, this little ice breaker exercise is incredibly powerful. No matter where we are in our career as authors, much of our work is solitary, and the simple sharing of our joys and, dare I say it, our rejections, is an impactful collaborative experience.
Next, it was on to some exciting Write Links adjacent business – Story Arts Festival Ipswich around the corner. A celebration of all things children's literature, the 2022 program was packed full of kid-lit gold.
There were several opportunities mentioned, including encouragement to submit to The School Magazine:
https://theschoolmagazine.com.au/contribute
AND the Book Links Mentorship program:
https://booklinks.org.au/programs/mentorship/
The Book Links Mentorship is open to all members of Book Links residing in Australia. Applicants are invited to submit a synopsis and the first two chapters or the first 6,000 words of a work of fiction for either junior or YA readers or two picture book manuscripts. This year, the opportunity is for a mentorship with none other than Dr Robyn Shehan Bright. Get polishing Write Linkers!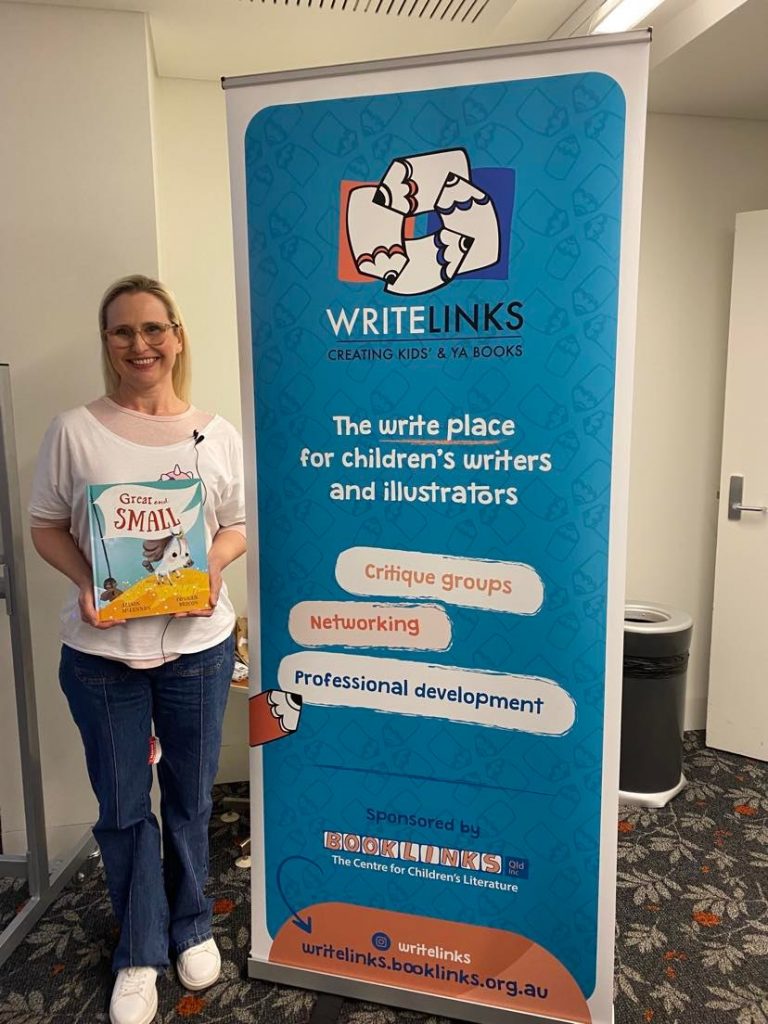 Finally, it was onto the professional development portion of events. The exuberant and talented Alison McLennan took time out of promoting her wonderful new book Great and Small (illustrated by Connah Brecon) to lead us through the Rule of Threes practical writing exercise. Using The Very Cranky Bear by Nick Bland as an example, Alison explained how to build a 'story mountain' using the framework. Essentially, you start with a problem, and the protagonist must attempt to overcome that problem three times. Then, when they are juuuuuuust about to give up – they begin to see success! Huzzah! Excitement crescendos, then slightly levels out, before rounding out to a satisfying ending. Bonus points for a call back to the beginning of the story.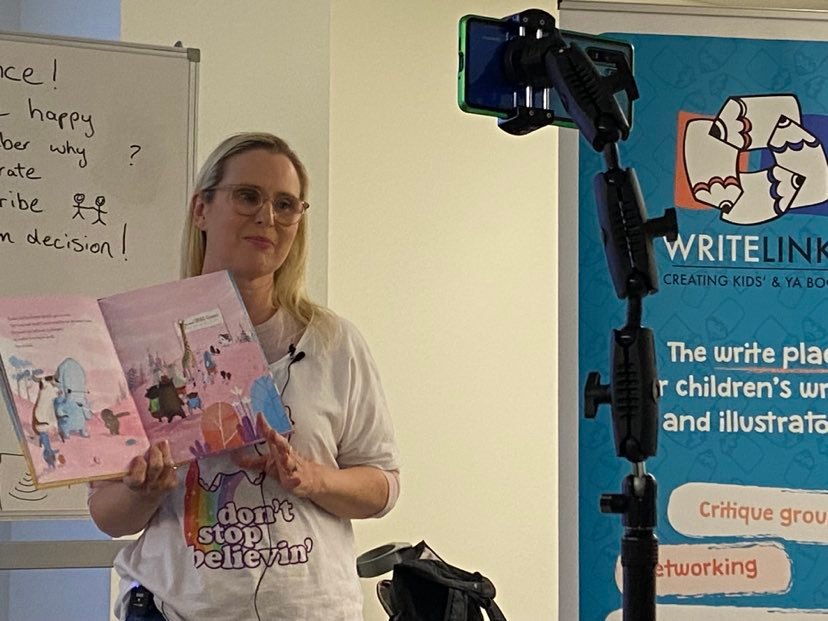 Sounds simple, yes? Like all things in writing, it's much harder to put into practice than it sounds, but we authors never shy away from a challenge, do we? See if you can apply it to one of your own stories.
Until next time, Write Linkers.