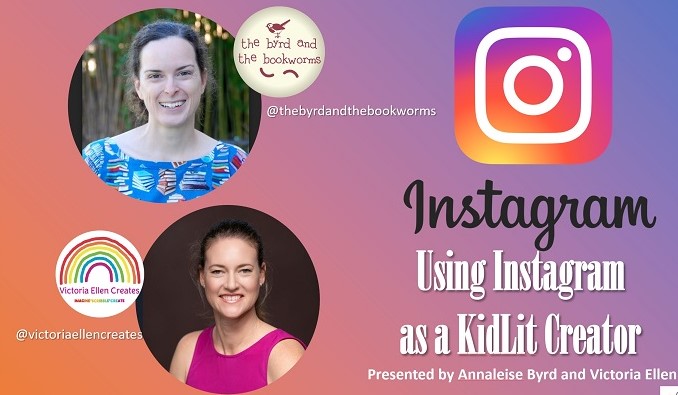 Using Instagram as a Kidlit Creator – with Victoria Ellen & Annaleise Byrd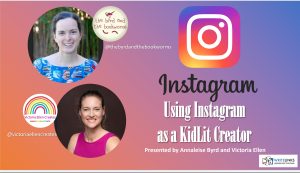 Creating content, sharing it, hash-tagging, collaborating, reels, posts, day feeds – Social Media. Whether you love to hate it or hate to love it, it's definitely here to stay, and most dauntingly, be ever changing in it's analytics, functionality, measures and goal posts, so as to keep users on their toes and continue to deter non-users who just don't have time to stay on top of the trends.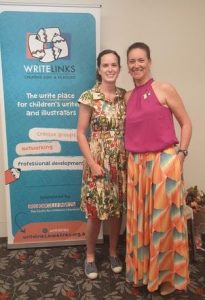 Luckily, Victoria Ellen and Annaleise Byrd came to Write Link-ers rescue at the State Library of Queensland last Saturday at our September Write Links meeting, with a truly succinct crash course in what's what, who's who and a practical toolkit of how-to-do's, and most importantly – the whys.
Annaleise shared that she too has learned some tips and confessed she was still doing the same things on Insta she had done for years, and Victoria admitted that she had only been on (any type of) social media for 1 year, which when you look at her account and influencer-level-reel-skills, seems nuts!
Kicking things off with a brainstorm session, we started with:
THE PROS
Staying connected and on top of events, courses, opportunities and submission dates;
Access to inspirational industry leaders;
Connection with publishers;
Publishers often scouting (illustrators mainly);
Engaging;
Connection with audience and the lives your work is touching;
Communicating with schools and pen pals; and
It's a world platform.
With so many heavy weights on the pro side – Victoria aptly stated "great! So, why aren't we all doing it?!" Queue:
THE CONS
Time suck and distraction;
Scams, spams and hackers;
Over saturating your audience;
Consistently posting;
Reel fails;
Pressure to stay up to date; and
Miss things when not on all the time.
One of the early questions asked was should one have a separate author/illustrator account to personal account and the advice was a resounding YES! It allows us both privacy in our personal accounts and space for innovation in our creative accounts, and practically speaking it is quite easy to manoeuvre between the two once you're signed into both.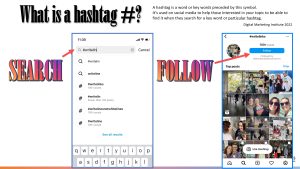 As we moved onto Victoria's incredibly informative slideshow, it quickly became apparent how juicy this subject is, and the room became a flutter of phone scrolling (completely allowed – of course!). We learnt what a hashtag is and how to use them to our advantage. We learnt that even if you're not ready to have an account where you create content as yet, that searching and following both people and hashtags can be a great first dabble, and that being a 'lurker' on Instagram is still perfectly acceptable and can be highly beneficial in terms of keeping abreast of opportunities as well as networking and starting a show of support to your fellow creatives by liking, sharing and commenting to help boost their interactions and outreach.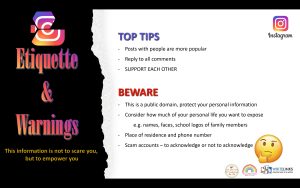 As we delved further into the meatier parts of actually posting, Vic and Anna were able to offer some excellent top tips as well as some cyber security safety guidelines, and a handy checklist of what things to double check on before hitting 'post'.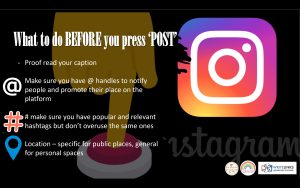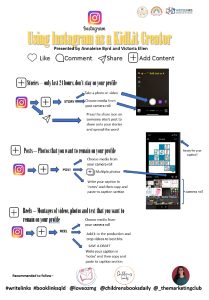 Complete with a handout to take home (and put on the fridge!) – a step by step guide on how to post stories, posts and reels, not a stone was left unturned in the plight to get all Write-Linkers Insta-savvy – or at least Insta-rted.
And why else? Annaleise brought it home with a pertinent quote paraphrased from Mixtus Media "It's a lot easier to sell your book when people are already paying attention."
We ended up with a whiteboard packed with fellow creative's Insta handles to follow along the journey with, and some scholars stayed back after class to get some private tuition. The #writelinks and #booklinksqld were abuzz with new contributors.
See my attempt here https://www.instagram.com/reel/CwvoNwdhaCi/?igshid=MmU2YjMzNjRlOQ==.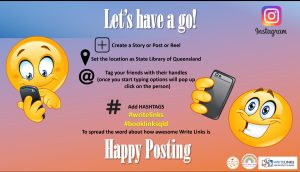 Huge thanks to Vic and Anna for inspiring us to see that whatever stage our Insta journey's are at, even if all you did was create an account and nab a catchy handle, it's still a step further than where we were before, and a step closer to where we all want to be.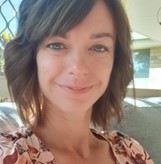 Katie Carr
Aspiring children's book author and thrilled Write Links member
 Follow my journey to publication: