Meet the Write Links Team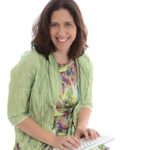 Yvonne Mes – Write Links Coordinator
Yvonne is a children's author and illustrator from Brisbane.
I have been involved with Write Links from its inception in 2013 while an emerging writer trying to make sense of the industry. What I found was a group of enthusiastic people with similar aims, eager to support each other, share information and make our stories the best they can be. Since then I have been published through Hachette, Penguin Random House Australia and Yellow Brick Books and have had several stories published in the The School Magazine. A highlight was seeing my story A Starry Christmas animated and displayed on Brisbane City Hall for two weeks over Christmas in 2017.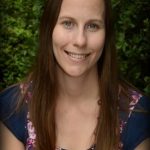 Rebecca Sheraton – Facebook Group
Rebecca is a primary school teacher and children's writer. If she was allowed, she would teach English all day long and she loves sneaking books into her other lessons.
Rebecca writes picture books, junior fiction or middle grade and short stories. Her articles and short stories have been published in The School Magazine, anthologies and websites.
She is a member of SCBWI, Write Links Children's writers group and several other organisations.
When she's not writing, you'll find Rebecca exercising, reading, drinking tea or waiting in her car for the audio book chapter to finish.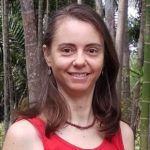 Justine Lawson – Illustration Critique and Share Group
Justine wrote and illustrated her first picture books for Children's Book Week when she was in primary school, and she's been writing and drawing ever since. She loves to tell stories through her illustrations and to make visible the inner world of her characters. While Justine's creative interests stretch far and wide, melding words and pictures into a story has her captivated.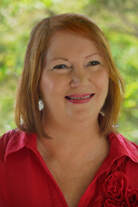 Karen Tyrrell- Junior Fiction Critique Group
​Karen writes empowering books to help kids live STRONG through humour and self-belief. Her acclaimed books include songbirdsuperhero.com STOP the Bully, Bailey Beats the Blah, and Super Space Kids series. Karen won 4 awards, 4 literary grants and a mentorship.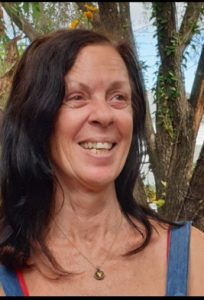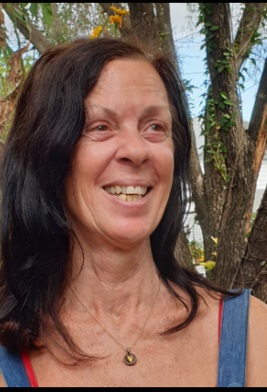 Pym Marion Schaare – YA Critique Group
Pym, a Brisbane based linguist, poet, short story writer and author is published in numerous poetry and short story anthologies, magazines and journals. She has taught high school English, German, Theatre, Dance and Drama. Her first language is German; this adds an ever-rich form from which to write. The hybrid nature of language intrigues her, as much as the ever-growing passion for writing thought processes which aid and abet her use of metaphor, sometimes in strange and interesting ways.
At the present time, she has authored a YA novel, After All This Time, and is in in the process of editing the work with the Write Links Critique Group.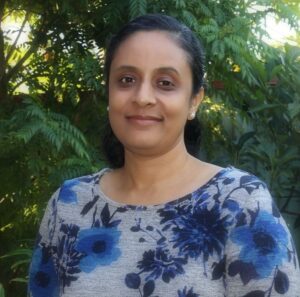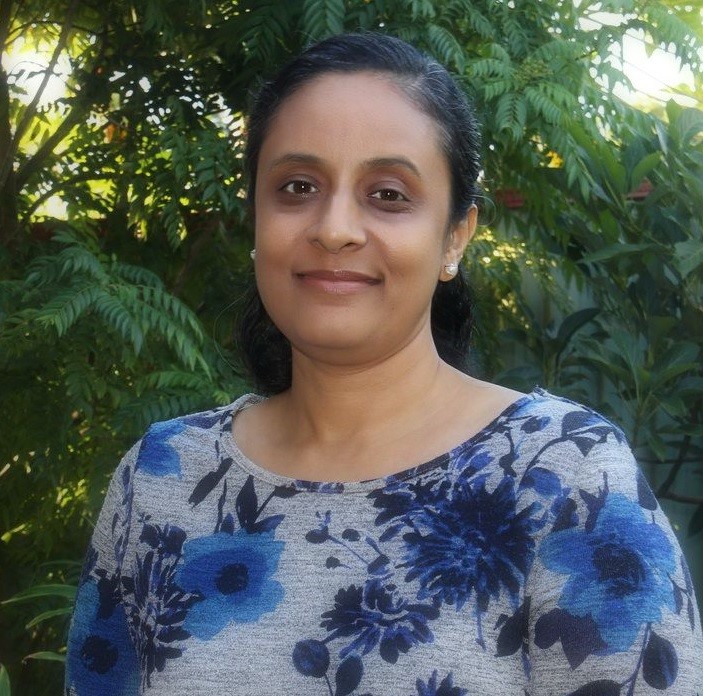 Sandhya Parappukkaran – Picture Book Critique Group & Blog Co-ordinator
Sandhya left her job as a Food Technologist so she could put her feet up and read. Then she rediscovered her passion for children's books. She writes stories inspired by her multicultural experience. Her second picture book, Amma's Sari, will be released in April 2022, by Hardie Grant Children's Publishing. Sandhya's first language is Malayalam. In her spare time, she loves watching Malayalam movies and comedy shows.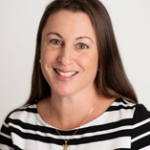 Brooke Graham – Picture Book Critique Group
Brooke enjoys writing picture books that assist children in coping with difficult or challenging situations. Her debut picture book, Go Away, Worry Monster! is being released in September 2020, by EK Books. Brooke is currently the co-ordinator of the Write Links Picture Book critique group.
Brooke works part time as a primary school teacher and teaches HASS, Health and Wellbeing to P-6 students in a small local school. In her free time, Brooke enjoys bike riding with her daughter, walking with her dogs, hanging out with friends and cooking.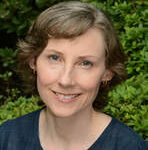 Tyrion Perkins – YA Critique Group
Tyrion has a background in Zoology and Libraries. She first tried her hand at screenplays, but inspired by the wonderful array of children's literature in the public libraries where she worked, moved onto Picture Books and Junior Fiction. More recently she has been working on a Young Adult series set in Brisbane.
She can be seen in many children's literature events around Brisbane, as well as discussing children's books at the Last Tuesday Book Club. After several years of coordinating membership, she is now the Treasurer in Book Links: the Centre for Children's Literature. In Write Links, Tyrion coordinates the YA critique group.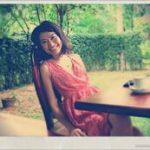 Inda Ahmad Zabri – Picture Book Critique Group
Inda believes in a world of wonder. She lives in Brisbane, writing and illustrating for both children and adults. Her stories are inspired by natural and cultural gems curated from her travels and lovingly added to her Malaysian heritage. She is also a surgical doctor, swapping her writer's hat and paintbrush for scrubs and scalpel when duty calls. You can find her at www.indabinda.com.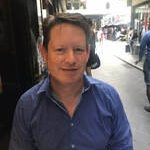 Ian Morrison – Instagram Coordinator
With a degree in digital marketing, Ian loves social media and its impact on society, for good and bad. He writes YA with a passion for sci-fi / fantasy and writes short stories and novels for teenage boys, even though his family is over run by girls. Stories he writes include adventures with robots in the not too distant future; aliens in the Australian outback; and dark teenage dystonian futures where the unreal becomes reality.