Meet the Write Links Team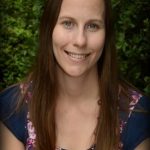 Rebecca Sheraton  – Write Links Coordination Team Member & Facebook Group Moderator
Rebecca is a primary school teacher and children's writer. If she was allowed, she would teach English all day long and she loves sneaking books into her other lessons.
Rebecca writes picture books, junior fiction or middle grade and short stories. Her articles and short stories have been published in The School Magazine, anthologies and websites.
She is a member of SCBWI, Write Links Children's writers group and several other organisations.
When she's not writing, you'll find Rebecca exercising, reading, drinking tea or waiting in her car for the audio book chapter to finish.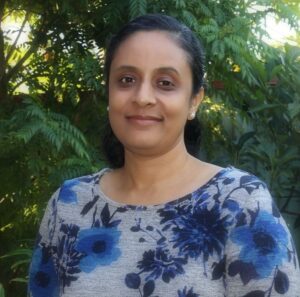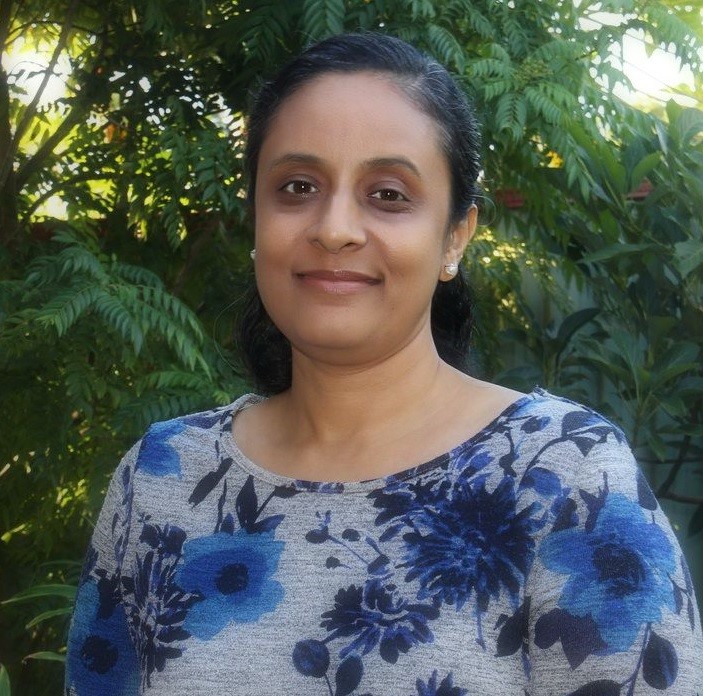 Sandhya Parappukkaran – Write Links Coordination Team Member &  Blog Coordinator
Sandhya Parappukkaran left her job as a Food Technologist so she could put her feet up and read. Then she rediscovered her passion for children's books. She writes stories with themes of 'embracing your cultural identity' inspired by her South Indian heritage. Sandhya resides in Brisbane with her husband, three children and a backyard brimming with mango trees, curry leaves and green chillies. Her picture books The Boy Who Tried to Shrink His Name, Amma's Sari & Stay For Dinner are illustrated by Michelle Pereira and published by Hardie Grant Children's Publishing. Sandhya's first language is Malayalam. In her spare time, she loves watching Malayalam movies and comedy shows.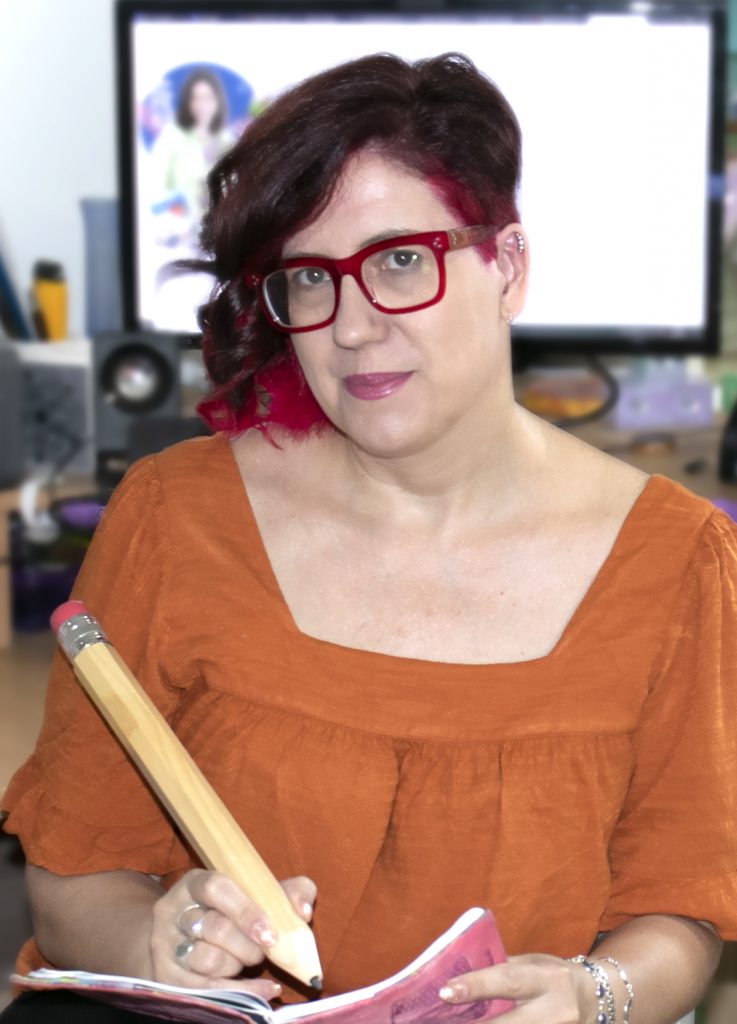 Yvonne Mes – Write Links Team Member & Tech Coordinator
Yvonne is a children's author and illustrator from Brisbane.
I have been involved with Write Links from its inception in 2013 while an emerging writer trying to make sense of the industry. What I found was a group of enthusiastic people with similar aims, eager to support each other, share information and make our stories the best they can be. Since then I have been published through Hachette, Penguin Random House Australia and Yellow Brick Books and have had several stories published in the The School Magazine. A highlight was seeing my story A Starry Christmas animated and displayed on Brisbane City Hall for two weeks over Christmas in 2017.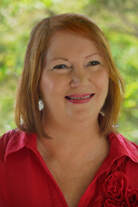 Karen Tyrrell- Junior Fiction Critique Group Coordinator
​Karen writes empowering books to help kids live STRONG through humour and self-belief. Her acclaimed books include songbirdsuperhero.com STOP the Bully, Bailey Beats the Blah, and Super Space Kids series. Karen won 4 awards, 4 literary grants and a mentorship.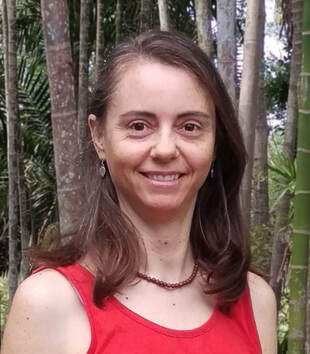 Justine Lawson – Illustration Critique and Share Group Coordinator
Justine wrote and illustrated her first picture books for Children's Book Week when she was in primary school, and she's been writing and drawing ever since. She loves to tell stories through her illustrations and to make visible the inner world of her characters. While Justine's creative interests stretch far and wide, melding words and pictures into a story has her captivated.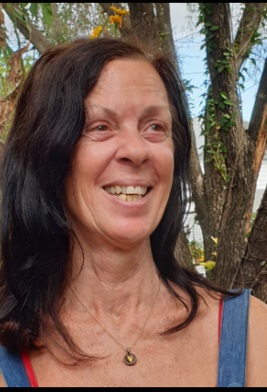 Pym Marion Schaare – YA Critique Group Coordinator
Pym, a Brisbane based linguist, poet, short story writer and author is published in numerous poetry and short story anthologies, magazines and journals. She has taught high school English, German, Theatre, Dance and Drama. Her first language is German; this adds an ever-rich form from which to write. The hybrid nature of language intrigues her, as much as the ever-growing passion for writing thought processes which aid and abet her use of metaphor, sometimes in strange and interesting ways.
At the present time, she has authored a YA novel, After All This Time, and is in in the process of editing the work with the Write Links Critique Group.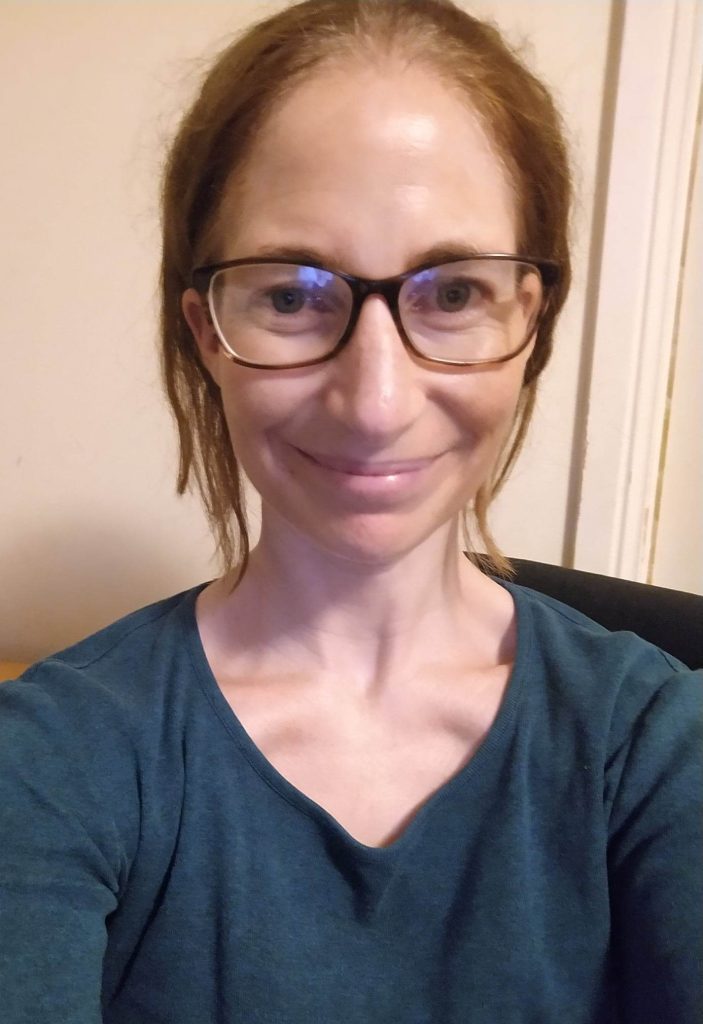 Alison Rutstein- Picture Book Critique Group Coordinator
Originally from England, Ali moved to Australia over twenty years ago. She is now firmly settled in Brisbane, where she lives with her partner, three sons, and an assortment of disobedient pets.
She has a background in Zoology and scientific writing, but much prefers writing picture books for children. She writes stories inspired by her passion for Australian wildlife and also steals ideas from amusing conversations with her children.