Danielle Freeland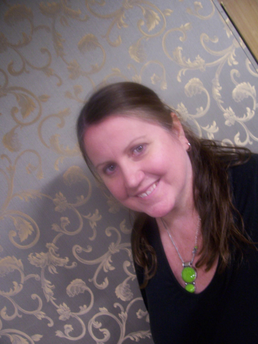 Genres: Picture Books, Junior Fiction, Middle Grade, Short Story, Magazine
Member Bio
I am a dedicated writer who is passionate about children's literature. Starting my working life out as a dance teacher, I quickly moved into performance, choreography and managing productions and production pieces. After an injury, I decided to turn my energies toward study, completing a Bachelor of Information Technology. After children came along, I threw myself into all things writing and found a new outlet for my creative passions. I work every day towards my goal of becoming a writer.
Ten Questions with Danielle
What draws you to writing for children specifically?
I love the world of the child that embraces limitless possibilities. Their willingness to engage with the ridiculous as well as the beautiful inspires me.
How long have you been writing?
I suppose I've always been writing, but only in the last four years moving towards publication.
Which professional writing bodies are you a member of?
SCBWI, 12×12 Picture Book Challenge, Book Links, and Write Links.
Who is your dream publisher?
In my dreams, my publisher and I work together in a joyous union of harmonious creativity.
What writing resources (online, books or other) do you recommend?
There's so much online now. I have borrowed a lot of books from the library. I can't put down one thing as being more inspirational, but critique groups and conferences have probably progressed my writing the most.
Best time of day to write?
I could happily write from sunup to sundown, but the best time to write is undoubtedly when there is absolute silence. Most of the time, well, I field questions, solve problems and run back and forth from the computer.
What are your writing goals?
My hope is to make someone's day better as a result of reading one of my books.
Was there a particular book in your childhood that had a big influence on you?
My mother used to read to me at bedtime all the way up to high school. Of course, the plots and hooks became more complex, but it gave me a love of all things literature. I loved the Famous Five, Narnia Chronicles, as well as Winnie the Pooh.
Is there a particular theme or underlying subjects that runs through your writing?
I like to layer my books. While I always have a story that drives the book, I hope my readers will look between the lines.
Who/ what inspires you?
My biggest inspiration would have to be my family. My husband reads all my drafts, including the revisions. My kids are so proud of what I do. I am also tremendously inspired by the many writers whose work I critique and attend conferences and participate in online groups with me. I've met so many encouraging men and women who work very hard and inspire me to do keep pushing forward.
Are there any last thoughts you'd like to share?
If writing is your dream, don't give up. Learn as much as you can and keep going until you make it.