Fiona West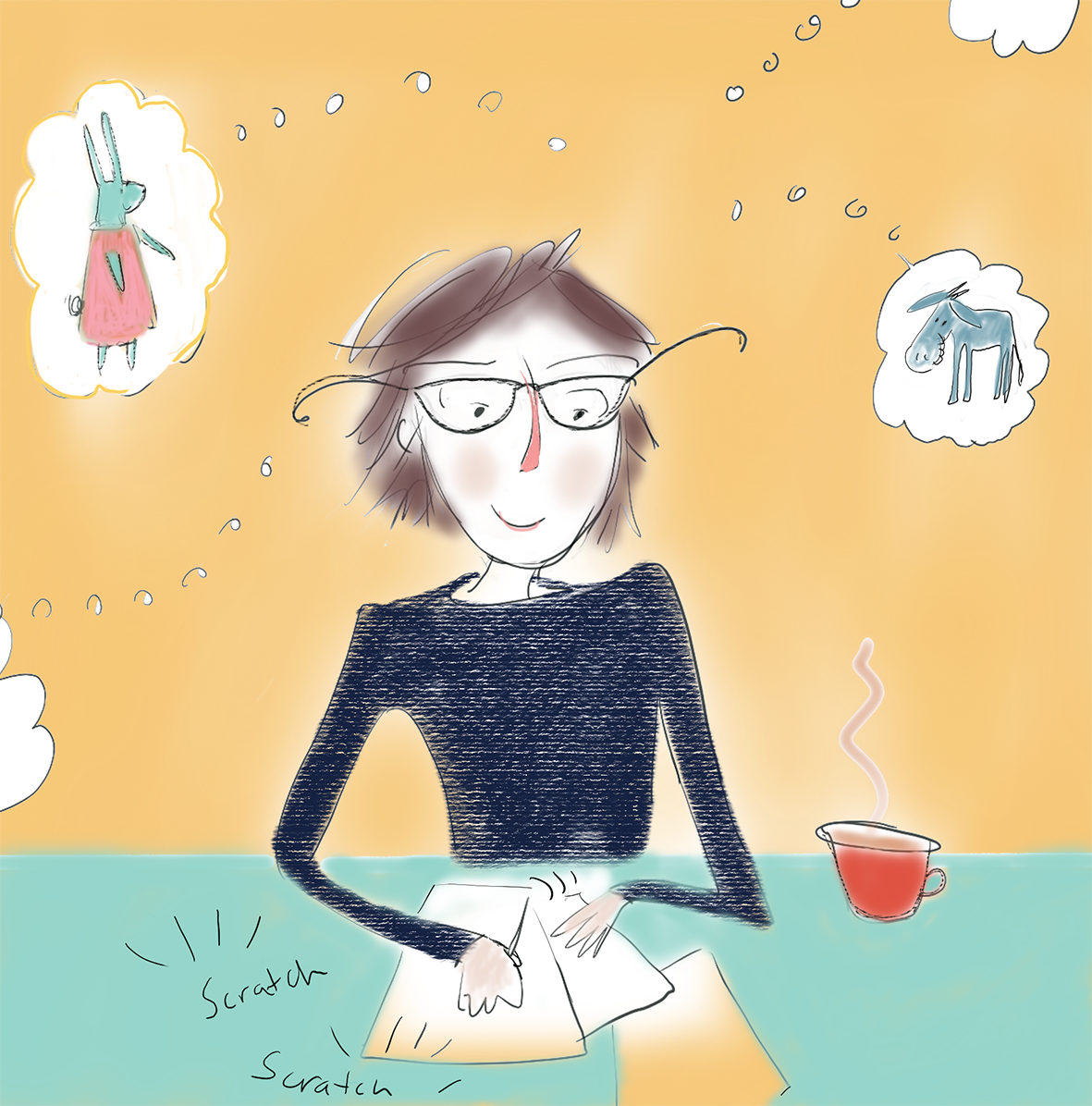 Genres: Author-illustrator of children's picture books
Member Bio
Fiona is a Zimbabwean-born Australian artist, who has worked in the arts sector in South Africa, London and Australia. She creates whimsical, poetic and quirky images with gouache, pencil and collage, often combining handcrafted and digital techniques. With a passion for drawing and animating characters who often take on a cheeky life of their own, Fiona is inspired to share stories within the world of children's literature.
Questions with Fiona
Where are you in your writing journey?
Always in process. One of my first memories of exploring with text was scratching a lovely 'Hi' in the centre of my parent's large silver wedding platter. This was followed by years of signing furniture and objects around the house and drawing characters in my school books. As far as more formal writing goes, I have a background in visual arts, curating and writing exhibition catalogues, but in 2020 (a good year for making changes) I decided to go freelance and work from my studio full-time. I was delighted to win a second place in the 2020 Book Links mentorship, and I enjoy the monthly meetings, critiques and illustration sessions with the Write Links members.
What inspires you to write and illustrate for children?
I have to thank all the sock puppets out there who bring a little magic to everyday things and keep my imagination going. I'm inspired by being able to find equivalents for our experiences to share with children through words and imagery.
Best time of day to write?
Most times of the day work well (although I find the late afternoon is better for playing more and concentrating less.) I try to be consistent with both serious writing and fun times, allowing for the creative and the unexpected.
Was there a book from your childhood that had a big influence on you?
My great-aunt Nancy gave me Alice in Wonderland, which I only appreciated when I was a bit older, and now keep it close-by on my bookshelf. I also read books like Paddington Bear and the Famous Five, and loved any book illustrated by Quentin Blake. Another favourite of mine showing how a few illustrated lines can capture expression without words was Herge's Tintin series.
Which writers or illustrators inspire you?
The list is always growing, however some of my favourites include Lauren Child, Jon Klassen, Gus Gordon, Myo Yim, Alejandra Costa, Edward Gorey, sand animator Caroline Leaf, as well as artists like Paul Klee, The Brothers Quay, and Heinrich Hoffmann's rather scary Shockheaded Peter (1845) that inspired a whole new potential of nursery rhymes for me.
Describe your writing space.
A spare room in our house tucked down a small passage is my place where I get my hands messy and combine a range of handcrafted media, constructing stories using layering and collage. Having a digital tablet though, means I can wander around and find other spots to write and draw.
How do you nurture and extend your writing skills?
I try to read a range of genres, borrow picture books from the library, google, make my family read my drafts, attend talks, visit galleries, meet up and share experiences with fellow artists and writers through groups like Write Links.
Which professional writing bodies are you a member of?
Write Links, Brisbane; Book Links; ASA (Australian Society of Authors).
Most importantly, tea or coffee?
Tea, definitely.