Karen Tyrrell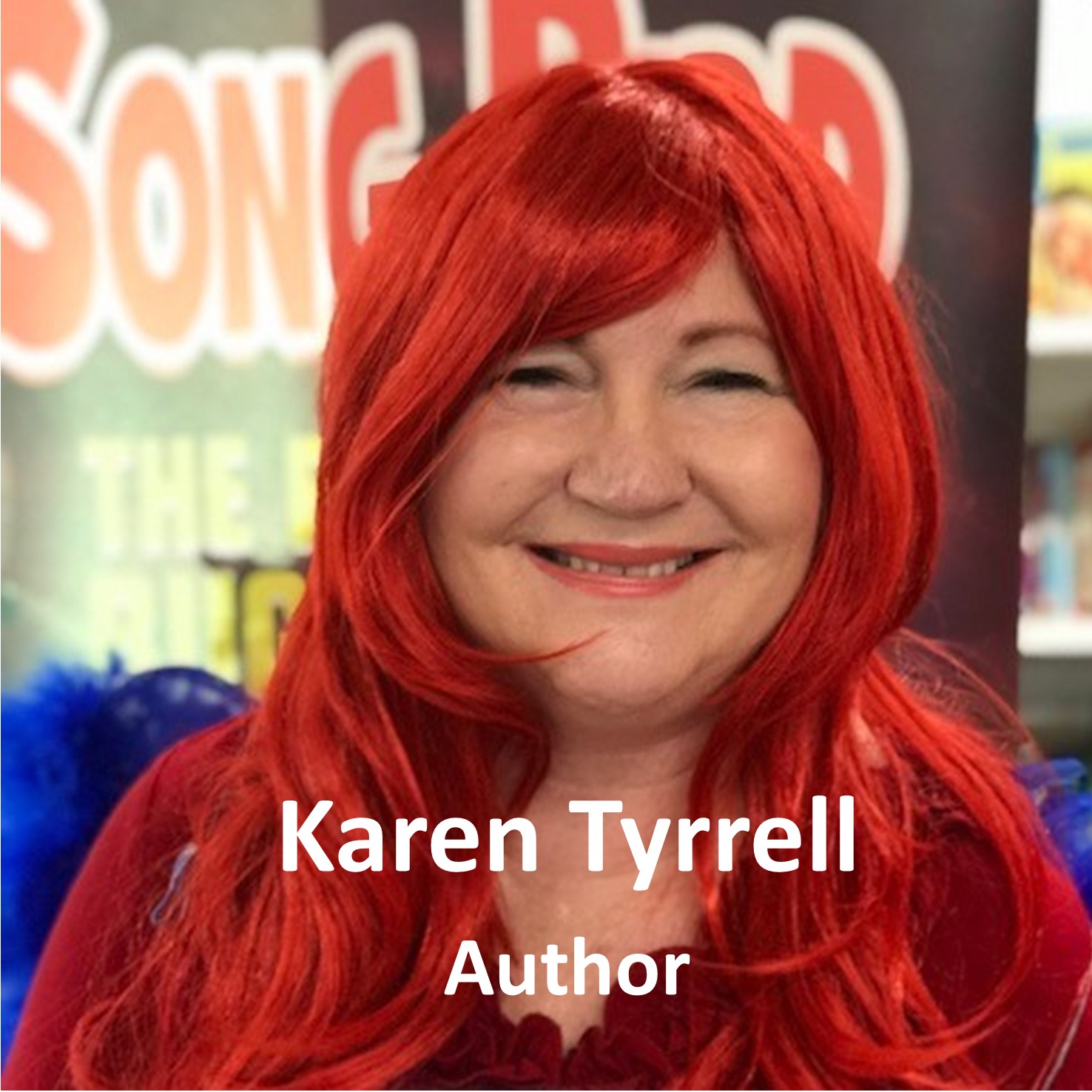 Genres: Middle-Grade, Picture Books, Memoirs
Publications:
Follow the Sugar Trail (2022)
Drought Rescue (Song Bird 5) (2021)
Great Barrier Reef Rescue (Song Bird 4) (2019)
Rainforest Rescue (Song Bird 3) (2018)
Ready Set Discover Logan (2018)
The Battle of Bug World (Song Bird 2) (2017)
Song Bird Superhero (Song Bird 1) (2016)
Jo-Kin vs Lord Terra (Super Space Kids 2) (2016)
Harry Help Grandpa Remember (2015)
Jo-Kin Battles the It (Super Space Kids 1) (2015)
STOP the Bully (2014)
Bailey Beats the Blah (2013)
Member Bio
10 Questions with Karen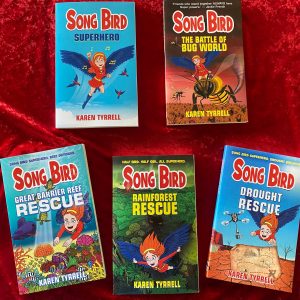 What draws you to writing for children specifically?
I love writing imaginative superhero adventures, filled with super powers, humour and yummy food. I love to weave in positive messages to help kids live strong. I'm an experienced ex Early Childhood teacher specializing in Gifted & Talented classes, creative writing workshops and story-telling sessions.
How long have you been writing?
In 2006, I joined Queensland Writers Centre and a local writing group to learn the craft of writing.  I completed two six month writing courses at QWC: Year of the Edit and Short Story Development Series.
I co-ordinated Logan City Writers (2010-12) and Logan Genre Writers Critique Group (2008-13). In 2010, I presented Logan Writers festival.
Who is your dream publisher?
I am my own dream publisher with total control of my own publishing imprint, Digital Future Press. DFP is expanding rapidly with nine published books in print and eBook formats.  Two more books will be published in 2018.
http://digitalfuturepress.com
Best time of day to write
Crack of dawn! I take a brisk early morning walk, percolating fresh story ideas. On my return, I create stories and chapters. In the afternoon, I focus on the business side of writing.
What do you do to assist you in writing?
I'm a proud member of Write Links. Every month, I attend meetings submitting 10 pages to the junior fiction critique group. I attend professional development sessions at Write Links and the CYA Conference.
What are your writing goals?
To create and publish empowering, entertaining books for kids.
Are there any other creative projects you are working on you would like to share?
I'm writing Book 3 in the Song Bird Series. I'm planning Book 4.
I won a sponsorship to publish a picture book in 2018.
Is there a particular theme or underlying subject that runs through your writing?
Empowerment, self-belief, resilience, perseverance, power of humour.
What does your ideal Sunday look like?
I energize myself, hiking through the rainforest, communing with nature. I return, refreshed, ready to start a new week, brimming with ideas for creative writing and how to present motivational talks.
Have you got any inspirational writing quotes you would like to share?
'First thing every morning, start writing about what excites you.
If words won't flow, grab your journal, scribbling down what's really on your mind. Express your raw emotions to unleash your creativity. Readers will connect with your energy and passion.'
Happy Writing ?… Karen Tyrrell Author www.karentyrrell.com
More about this member