Valerie Miller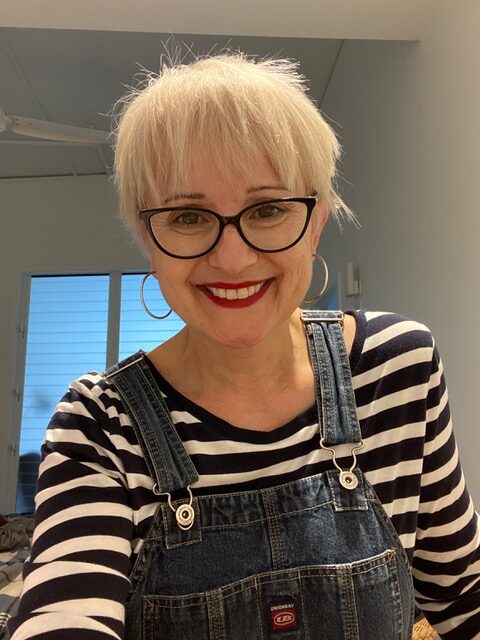 Genres: Contemporary/Historical Fiction and Children Fiction
Member Bio
Valerie is a secondary teacher and a writer. She lives in Brisbane, Australia, with her husband and daughter, after moving from Sydney. Valerie is currently completing a Master of Letters in Creative Writing and is writing her first novel. She has written and immersed herself in stories all her life. Valerie decided to stop being a bottom-drawer publisher a few years ago and is currently working towards getting her stories out into the world. Her dog Mischa and cats, Daisy and Miss Lilly, are her writing companions. You will always find a novel and notebook filled with ideas and observations tucked away in her handbag. She believes in a balanced and serene life to nourish the mind and body. Valerie is an advocate for the environment and for living a more sustainable life.
Questions with Valerie Miller
Where are you in your writing journey?
I am currently writing the first draft of a novel and developing picture books to submit to a publisher. I have also registered my publishing imprint, Yellow Shutter Books, and will self-publish some of my work.
What draws you to writing for children?
To bring words, imagery and stories to children. Creating work that inspires children to learn, grow, build their literacy and fire up their imaginations. To live vicariously through my characters, reconnect with my inner child, and encourage children to be lifelong readers.
Best time of day to write?
Early mornings are my best time to write – during the school term, I wake up at 4 am. I know, crazy.
Was there a book from your childhood that had a big influence on you?
I owned an illustrated book on fairy tales and folktales. These stories have inspired my imagination ever since.
Which writers or illustrators inspire you?
Mem Fox, Margaret Wild, Alison Lester, Julie Vivas, Stephen Michael King, Pat Zietlow Miller, Freya Blackwood—these are just a few. There are so many more.
Describe your writing space.
My writing space is creative clutter—filled with fiction and childhood memorabilia—Paddington Bear, my old Mary Quant Doll and a vintage Crissy Doll. On display are art and photographic postcards. My bookshelf is bursting with books on the craft of writing, folders filled with manuscripts and workshop notes. A variety of quotes on writing are blue tacked all over the wall to inspire me. The study has an abundance of family and friends' photos. There are piles of notebooks filled with ideas, including a fresh batch of blank notebooks. Tucked in the corner are a collection of creative tools: watercolour pencils, Crayola and Tombow pens. My collection of picture books, fairy tales and mythology stories are in easy reach. The study always has my dog Mischa lying on the rug next to my chair, and my two cats, Daisy and Hazel, on the desk—usually draped across my laptop or generally causing mischief.
What are your writing goals?
To publish my picture book manuscripts and to start writing my middle-grade series.
How do you nurture and extend your writing skills?
I read and write every day. I attend workshops and read about the craft of writing. I belong to groups such as Write Links and listen to Podcasts on writing, publishing and literature.
What writing resources (online, books or other) do you recommend?
Becoming a member of Write Links. Books: Self Editing for Fiction Writer (Browne and King); How to Write a Children's Picture Book and Get it Published (Andrea Shavick). Kid Lit Website with Mary Cole and attending the CYA conference.
Which professional writing bodies are you a member of?
SCWBI, Australian Society of Authors, Queensland Writers Centre, NSW Writers Centre and Victorian Writers Centre, Small Press Network
Have you an inspirational writing quote you would like to share?
I have two:
To keep me working towards my goal to be published
"Focus on your desire than on your doubt, and the dream will take care of itself" – Mark Twain
And this one is to write to achieve my goal
"The first draft is just you telling yourself the story" – Terry Pratchett
Most importantly, tea or coffee?
Coffee before 1 pm; Peppermint tea with honey afterwards