Wenda Shurety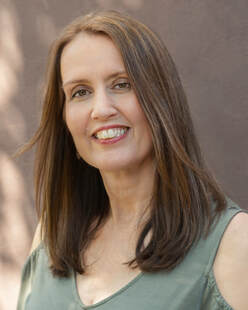 Genres: Picture books, chapter books and middle grade
Publications:
Eva's Imagination: https://www.newfrontier.com.au/books/evas-imagination
Sheepy-Bear (Share Your Story anthology - It's Beginning to Look a Lot Like Christmas): https://www.lillypillypublishing.com/product-page/it-s-beginning-to-look-a-lot-like-christmas-an-anthology-share-your-story )
The Tail of Sizzle the Sausage (CKT anthology –Wings, Superheroes and Determination): https://www.smashwords.com/books/view/760744
Member Bio
Wenda grew up in the beautiful county of Norfolk in England and now resides in Brisbane, with her supportive husband, cheeky daughter and two rescue dogs. Wenda loves to write children's stories with heart; whether it involves diversity, science or the magical world of the imagination.
Six Questions with Wenda
How long have you been writing?
Since 2015
How do you extend on your writing skills?
Attending workshops and meetings (Write Links, QWC, SCBWI and Share Your Story)
Best time of day to write?
Definitely during the day when my daughter is at school. I prefer writing when it's quiet and peaceful (although the occasional dog snore is okay).
Which writers inspire you?
One of my favourite children's authors is Peter Carnavas (my nine-year-old daughter agrees). We love his picture books: Jessica's Box, The Last Tree in the City and The Children Who Loved Books. They all have an important message – given gently and with plenty of heart. His chapter book, The Elephant, is such a beautiful story too and encourages understanding and empathy in everyone.
Who/What inspires you?
My bookworm daughter and reading stories to school children.
Was there a book from your childhood that had a big influence on you?
Not a book but an author. I loved Enid Blyton books, particularly The Magic Faraway Tree and The Wishing Chair series. What a fantastic imagination she had!
Any other projects you are working on:
A picture book about hope; a middle grade novel involving disability and archery; and a crazy chapter book about a portal into a cell (stems from my background as a Cell Biologist).
Have you got any inspirational writing quotes you would like to share?
One day you'll wake up and there won't be any more time to do the things you've always wanted. Do it now. – Paulo Coelho