Yvonne Mes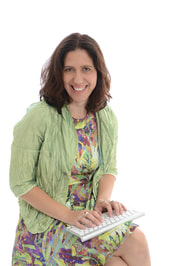 Genres: Picture books, short stories for children, chapter books/ junior fiction.
Publications:
Picture Books:
Little Lambs' New Zealand Easter Egg Hunt (Hachette New Zealand) 2021
Little Bilby's Aussie Easter Egg Hunt (Hachette Australia) 2020
Meet Sidney Nolan (Penguin Random House Australia) 2015
Oliver's Grumbles (Dragon Tales Publishing) 2015
Short stories:
Dancing Coins - The School Magazine, due for release 2017/ 2018
The Ferryman - Writer's Web, In The Raw and Final Draft Anthologies, Dec 2014
My Sister Ate My Science Project - Blast Off, The School Magazine, August 2014
Juggling Planets - Kids Book Review website, 2014
Member Bio
Yvonne Mes is a children's author, illustrator and devourer of books. She writes short stories, picture books and junior novels.
'My stories playfully expand children's perspectives and invite feelings.'
Yvonne coordinates Write Links, the Brisbane children's writers and illustrators group since 2013. Yvonne presents workshops for grown-ups on how to engage children with story, but she is most in her element when acting out stories with children during school visits.
Her three sons make sure she is never lost for inspiration. Her mission: sneak a quiet cup of coffee while reading a book. Result: cold coffee and noise.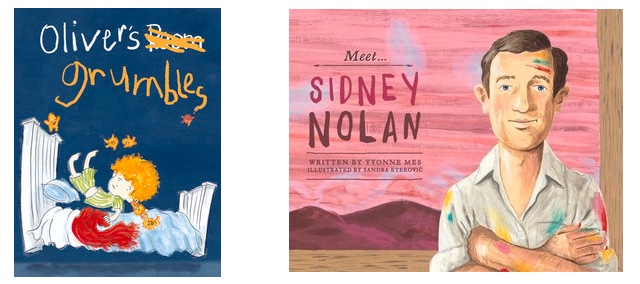 Ten Questions with Yvonne
Do you illustrate?
Yes. With a background in visual arts it was a natural jump to writing AND illustrating for children. I like to work with a combination of traditional media such as linocuts and watercolour and digital media.
Which writer(s) inspire you?
Pamela Rushby, Margaret Wild, Jackie French, Mem Fox, Libby Gleeson, Maurice Sendak, Roald Dahl, Judith Viorst, Julia Donaldson and many more.
Which illustrator(s) inspire you?
Shaun Tan, Julie Vivas, Freya Blackwood, David Roberts, Narelle Oliver, Sarah Davis, David Small, Tomi Ungerer, Oliver Jeffers, Peter Brown, Bruce Whatley, Quentin Blake, Gus Gordon … I really could go on!
What draws you to writing for children specifically?
Reading and being read to were part of the best times of my childhood. Now as a parent and through my work as an Early Childhood professional sitting in front of a group of children or an individual child being able to exploring stories together gives me an incredible sense of well-being. I am in love with children's literature  and I want to pay it forward. I truly believe that well written stories and expertly illustrated picture books have the power to change young children's lives.
Which professional writing bodies are you a member of?
SCBWI, QWC, ASA, Book Links, Write Links.
What writing resources do you recommend?
Writing Picture Books by Ann Whitford
Writing with Pictures by Uri Schulevitz
Kidlit411.com, Julie Hedlunds 12×12
Best time of day to write
Any time of day where I am able to have undisturbed focus time that is longer than 10 minutes!
What do you do to assist you with your writing?
I completed a Certificate in Professional Children's Writing through the Australian College of Journalism and completed Susanna Hill's Making Picture Book Magic course and The Craft and Business of Illustrating Children's Picture Books through the Picture Book Academy. I have gone on a major professional development binge and amassed and read an avalanche of books on the art and craft of writing, editing, publishing, social media etc.
I was proud to be a beta student for Renee LaTulippe's Lyrical Language Lab.
Being part of several dedicated critique groups (including Write Links).
Are there any other creative projects you are working on you would like to share?
I am mainly working on picture book texts but there are two picture book stories I am also doing the illustrations for. It is slow going and equally joyful and frustrating.
What does your ideal Sunday look like?
Pancakes with my husband and children followed by a few quiet hours to either write, draw or check out the latest children's books, go the library, or a bookshop and finish the day with a glass of wine!