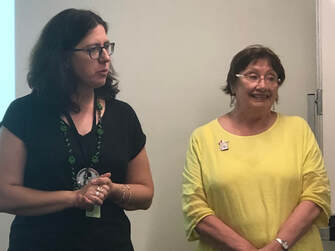 Writing a Short Story Competition Entry – A Judge's Perspective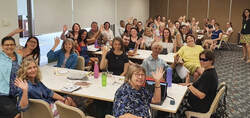 Write Links' first Professional Development session for 2020 got off to a sizzling start and was kept short and sweet, keeping with the stamina of the short story. Mia Macrossan shared sensational take home tips for writing the short story for children and insight into what the judges are looking for.
Tuck Shop Takeover by Combat Dad, written by Debbie Smith and winner of the 2018 StoryLinks Short Story Competition was used as a sample writing piece to help demonstrate Mia's tips.
#10 Top Tips
1. Do enter competitions because they
provide big benefits,
present opportunities to practice the skills of writing a particular genre,
help us follow the process and guidelines,
establish publishing credits, and
demonstrate your commitment to writing and professionalism.
2. Follow the guidelines
if the word count is over or information incorrect, the stories won't be read,
it takes time for organisers to set and write the guidelines, so it pays to respect this important part of the process,
no correspondence will be entered into. We still love you, but we can't share any feedback,
it's important to check the guidelines of each competition for copyright and multiple entry information.
3. Tone/Themes
Don't be didactic – many entries sound like adults talking to children; avoid this at all costs,
short stories should be an exploration of children's lives,
identify the theme you want to explore with your story,
read many short stories from a construction viewpoint,
identify what brings strength or weakness to other author's stories.
4. Characters
avoid trends,
limit the numbers of characters in your story,
make sure they are distinctive and contrast each other,
give each character their own voice.
5. Setting 
keep settings based in familiar territory, for example, home, school or places children are familiar work well, OR
if you have somewhere exotic in mind, do your research and give it a go.
6. Plot
ensure you capture your audience right from the start with an arresting reaction,
start as close to the end of your story as possible and introduce the problem early on,
develop the ending/resolution into one snappy line, if possible,
endings with a twist are encouraged.
7. Language 
keep the language simple and easily accessible to children,
colloquial language, bad jokes and a good dose of humour works well,
8. Titles 
think up a catchy title using alliteration or give the reader an arresting reaction,
Spike their interest without giving the story away.
9. Number of drafts
write as many drafts as it takes to get your short story to sing,
Read – Share – Read,
leave the story for a few days and come back with fresh eyes,
read your story out aloud, let your ears do some work too! Read your work out loud to hear if your words, sentences, and ideas flow.
10. Check your spelling and grammar 
thoroughly check your spelling and grammar. It's surprising the number of simple errors found that could have easily been corrected.
The Thesaurus is helpful and adds depth to language.
StoryLinks
2020 Short Story Competition Details:
Entries should be a short story, maximum of 1000 words, suitable for children of any age up to 15 years old.
Due date: Monday, 16 March 2020.
Shortlist of three will be announced Monday, 23 March 2020.
Winner will be announced at the annual Narelle Oliver Children's Literature Lecture on Thursday evening, April 2 2020.
Winner will receive $250.00 and their story will be published in StoryLinks.
So sharpen those pencils, get your ideas flowing, then edit, edit, edit. Polish your story/stories until they shine. Good Luck.
Mia Macrossan 
is a former CBCA children's book of the year judge and currently judges children's books for the Queensland Literary awards as well as the annual Brisbane City Council libraries Muir
Shield award for best Book Week display. Mia founded the Last Tuesday Children's Book Club for adults who love to read and discuss children's books, she reviews for Magpies, Reading Time, 4MBS Radio and of course,
Story Links
.
---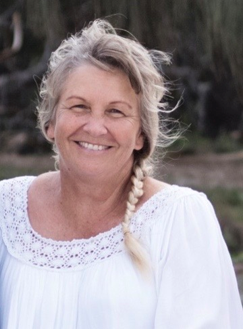 Article by Debbie Smith
Debbie Smith is the author of the debut picture book, If You Meet an Elephant, found here, released in August 2019. She has written a number of children's short stories, poetry, picture books texts and is currently working on her first MG (middle-grade) horse series, Hampton Common. Her short story, Tuck Shop Takeover by Combat Dad went on to be published with The School Magazine.
Debbie wrote a blog piece on her experience of entering the 2018 Story Links Short Story Competition on her Shadytree Books website found here. Website: Debbie Smith Author
Photo Credits: Steve Tyrrell, Maria Parenti-Baldey, Ian Morrison, Debbie Smith