Write Links authors share their Library For All stories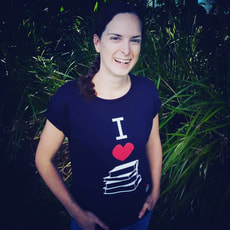 Annaleise Byrd
​​I attended the 'Write a Picture Book for Charity' workshop with Library for All and Michelle Worthington in March 2019. Participants were given fantastic writing advice and prompts, and by the end of the day I had written a story I was happy to donate. It was an idea that had already been percolating, but I just hadn't taken the time to write it yet. I'm looking forward to seeing my words brought to life by an illustrator and seeing my name in print. Helping such a worthwhile cause is the cherry on top!
Annaleise Byrd is an aspiring children's author who talks all things bookish at The Byrd and the Bookworms.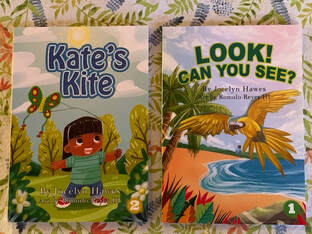 Jocelyn Hawes – ​My recent writing Journey
This particular journey began with a visit to our WriteLinks group by Lara Cain Gray from Library for All as our guest speaker. She presented our group with a new challenge to write picture books for children living in Third World nations- in this case Papua New Guinea. This challenge sparked some historical memories for me. My father-in-law Pat Hawes was one of the pioneers of PNG aviation. I had also visited in Port Moresby in 1960s. So I remembered a country of sunshine, blue seas, tropical jungles and little children diving into fast flowing rivers.
My manuscript Kate's Kite had been sitting in my computer for some time. I gave it a polishing edit and sent it off one Monday morning to Library for All. That afternoon it was accepted. An amazing boost to my ego after many rejections from other publishers.
Kate's Kite has now been published and sent to PNG schools in printed and ebook form. Copies can be downloaded through their free digital library for Android devices from Google Play store.
My second picture book is Look! Can you see? It was created from my love of trees and birds. The illustrations by Romulo Reyes lll capture the colourful nature of the environment.
I would like to encourage other writers to support Library for All by donating the copyright of their story to this not for profit organization. Their web site libraryforall.org.au Lara's email is lara@libraryforall.org.au
My chapter book The Happy Letter has also been accepted and will be published soon. For me it's been an exciting new journey and one I am pleased to contribute to.
​Jocelyn Hawes lives near a forest where possums pound over her roof at night and kookaburras wake her with their laughter each day. She writes for children and for adults in varying genres. She is a member of Booklinks Qld, Australian Society of Authors and Queensland Writers Centre. 
She is currently writing her life story. Looking back she wonders how she ever fitted it all in as well as mothering four daughters and a bevy of grandchildren while her husband worked 24/7.
KR Clarry
Photograph by Special Memories Photography.
​
​​​I was first introduced to Library For All when Lara came to present at a WriteLinks meeting in October 2018. She offered us the chance to donate stories to be published to help the Papua New Guinea teachers and students with learning reading skills.
I went home that night and wrote three stories especially for the charity, slept on them and then edited before sending them to Lara. With major excitement, I received notice in the week of my birthday that the three stories would be accepted!! From there the writing bug grew. I continue writing for Library For All with new ideas that just keep coming.
Lara and the team are very helpful and supportive. My writing addiction has increased with each new contract. I am excited to now be signed for 19 stories!! I have thoroughly enjoyed working with Library For All as I get to use my hobby of writing combined with my teaching background to produce quality materials to assist a charity deliver literacy resources to other countries in both printed and digital formats.
Since working with Library For All I have championed their cause wherever I go by spreading the word for the Library For All digital e-library app. As it is free for anyone in the world to download, I have let as many teachers and parents know; as who doesn't love free stuff especially when it's educational!? The app can be used for in class learning through guided and silent reading and it can be used at home for home learning, partner reading with siblings or simply on holidays when you can't carry library books with you, you'll have over 200 at your fingertips.
​I am extremely excited and proud to be a published author, especially for a great cause. I have read my books to kids and have first hand feedback through their smiles and laughter that they really enjoy them. I can highly recommend for any authors or illustrators to get in contact with the Library For All team to donate their work, as you know it will make a positive difference in the lives of children around the world.
​
​Books below by KR Clarry​.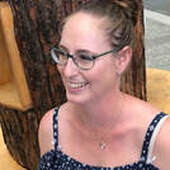 Jo Seysener
​I've been writing for Library for All since October 2018, and love being one of their authors. Every time I see one of their posts on Instagram, showing the books they're sending out to PNG, I get a happy little feeling – some of my books might be in there. I'm helping someone to read, be literate. And the more they expand, the happier I am to be part of something so big! 
Plus, Greg and the Egg was my first children's book, with many more on the way now, including my first board book and a pair of non-fiction pieces for a Disaster series focussing on education on fire, earthquakes, floods and volcanoes. 
Seeing my words in print illustrated by a local artist from PNG gave me the confidence to launch into my writing.
​You can read more about Jo Seysener at Four Quills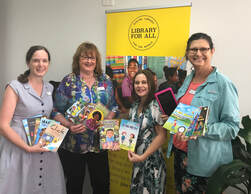 ​Read
Maria Parenti-Baldey
's post for hints on what Library For All are looking for
Mirror stories reflected, enabling children to see themselves in the story. And windows allowed kids to learn and see through to other parts of the world, both being relatable".
​
B
ig Sister Blog
Blog coordinator: Lucy McGinley