Ask a Teacher Librarian with Mel Kroeger
Write Links members had the privilege of gaining insight into a Teacher Librarian's (TL) role during the April 2021 meeting. Yvonne Mes' interview with Mel Kroeger was insightful and informative. Mel generously answered a variety of questions from the Write Links community.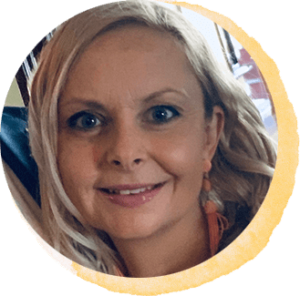 Mel Kroeger works as a TL at Eight Mile Plains State School. Formerly a primary teacher, Mel has combined her love of children's literature and education in her role as a TL, which she undertakes with energy and passion. Mel spends her time conducting library lessons across the entire school and running the library's systems. During last year's COVID-19 lockdown, she organised a drive-through library.
Questions on author visits were popular questions raised by the members, and Mel offered the following advice:
The best way to approach a TL for an author talks is through a Literary Agency such as Speakers Ink.
Link your story to the Australian Curriculum.
Develop a hands-on workshop. Students always remember these workshops.
Be entertaining.
Offer something unique and special.
Ensure your presentation is age-appropriate.
Have several workshops that cover a broad age group. TLs find this value for money if an author can speak to different year groups.
Ensure you have a working with children Blue Card.
Teacher Librarians are the nucleus of learning and literacy in a school. Their role involves working with the entire school community—running library lessons on using the library, researching skills, and encouraging wide reading.
You can watch the full interview here:

http://Children's Book Daily https://childrensbooksdaily.com
For more on Children's Book Daily follow this link.
Story by Valerie Miller