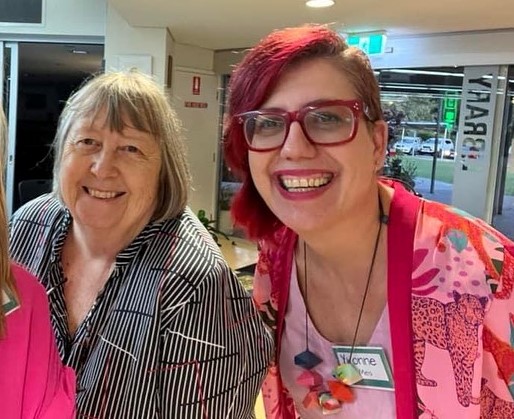 Yvonne Mes — A Tribute to a Dedicated Leader
I attended the first Write Links meeting along with a small group of eager creators at the Queensland Writer's Centre in the State Library of Queensland in 2013. Our group's aim was to set up a children's writing and illustrating critique group to help grow our craft and support each other in the kidlit industry. Among this group was the talented Yvonne Mes!
Jenny Stubbs, President of Book Links, was crucial to helping our group get its start and she noticed Yvonne and described her as 'one to watch.'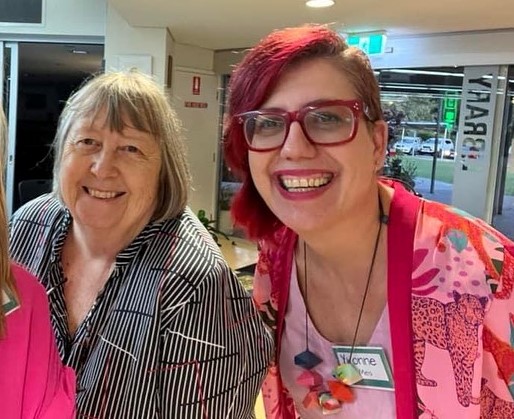 We all eagerly pitched in, but Yvonne's passion for children's literature was infectious and the group looked to her for guidance. Soon she became our fearless leader and the official Write Links Coordinator! Yvonne took on this volunteer role with gusto leading meetings, organising professional development creators requested, inspiring us with writing exercises and activations, providing helpful advice and encouragement through our highs and lows, networking, critique groups, setting up the private Facebook group, our website and much more.
What has not changed about our group:
We still meet on the first Saturday of each month (mostly) at the State Library of Queensland thanks to Book Links.
Our meetings still follow the initial format: Professional Development, Networking to share information and news, and Critique groups: picture book, junior fiction/middle grade and young adult.
What has changed:
Our group has grown significantly larger with more keen creators joining. Members now are not just within Brisbane but all over due to technology!
Our group switched from in-person meetings to online Zoom meetings during the pandemic. Some meetings are still Zoom only.
Now we offer hybrid meetings, allowing members to attend in-person or on Zoom!
We have an illustration critique group.
There is a growing number of poets too.
We review children's literature on StoryLinks website and provide teachers with valuable resources.
Yvonne's success
Yvonne also grew significantly over the time of leading our group, throwing herself into the industry as an up-and-coming writer, visual artist and early childhood educator. These are only some of her amazing accomplishments:
Published author of six titles
Published illustrator of two titles
Book Links Vice-President and committee member
Write Links Coordinator
Engaging presenter at schools and festivals (and organising them too!)
Visual Arts Teacher
Fabulous emcee of literature events and launches
Technology whizz, leading our group through the pandemic and transitioning us from in-person meetings to virtual Zoom meetings, and then to hybrid meetings (combining in-person and Zoom).
Studying her Masters in Creative Writing
Becoming an Australian Citizen, having grown up in the Netherlands
A beloved wife and mum and much more!
If you cannot tell, Yvonne is a very busy person. Earlier this year Yvonne decided to handover being the Write Links Coordinator and three of us are attempting to fill her shoes — Zewlan Moor, Sandhya Parappukkaran and myself (Rebecca Sheraton).
Personally, I want to thank Yvonne for her friendship that began at that first meeting and has grown beyond our shared love of literature.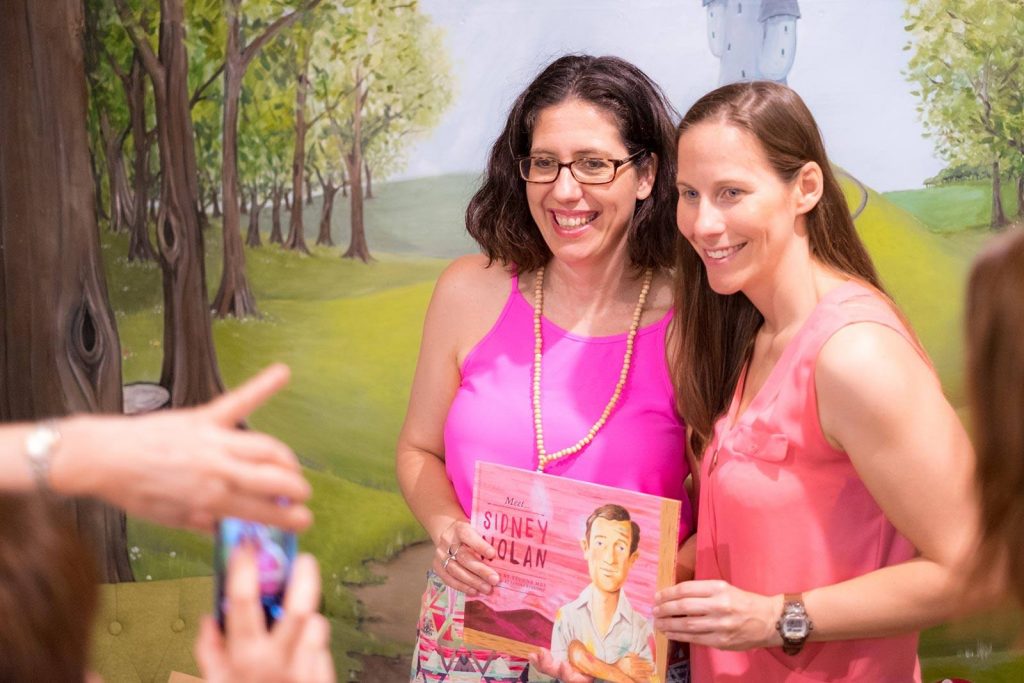 Yvonne, we thank you for your dedication to our group and all you have given over your many years of service. Our group would not be all that it is without you and your incredible leadership! It has been a privilege to see your career take off and we are so fortunate and blessed to share this journey with you.
Don't worry everyone — Yvonne isn't leaving, and she will continue to be a crucial member of the Write Links team.
Most of all, Jenny's words still ring true today — Yvonne is still one to watch!
Written by Rebecca Sheraton (on behalf of Write Links)