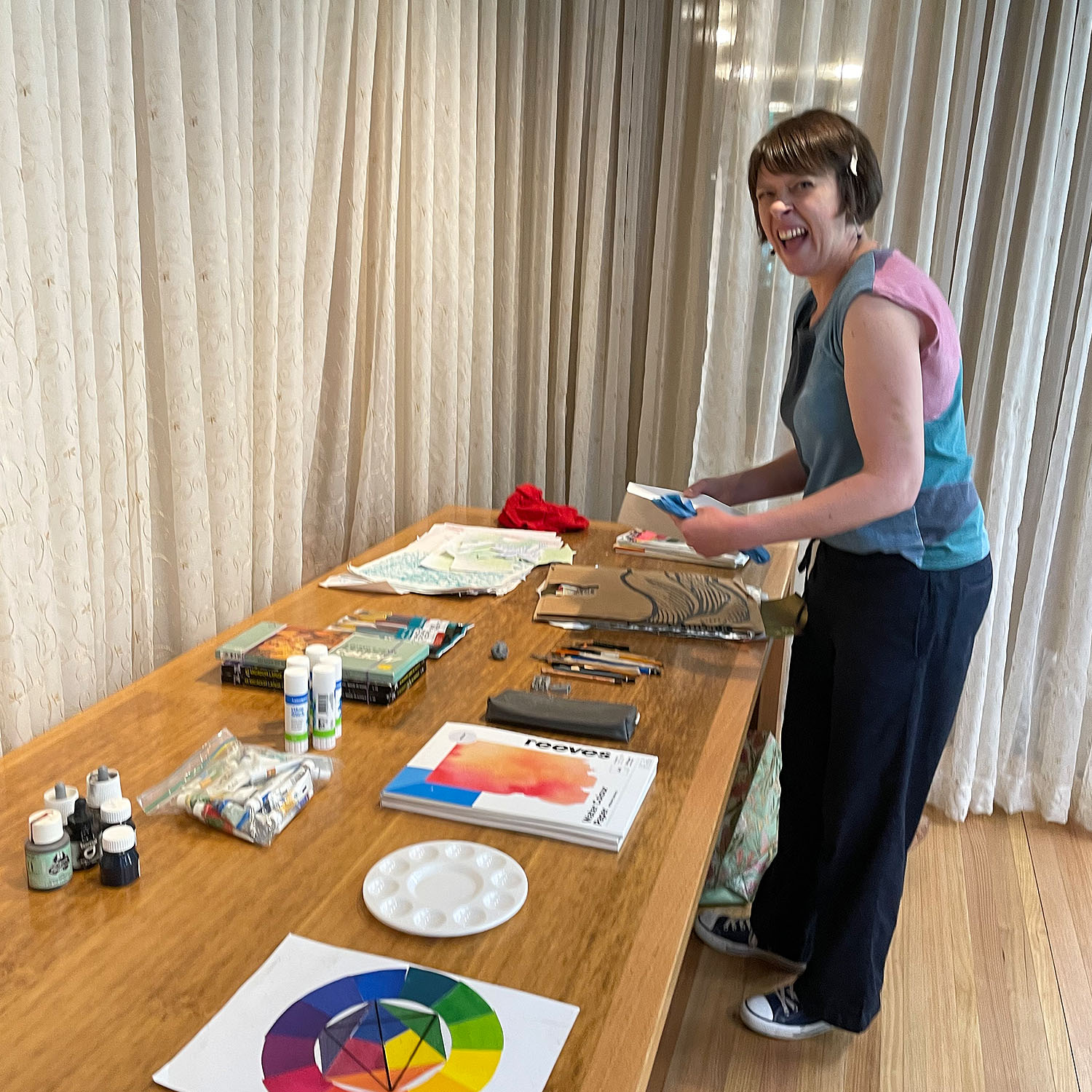 Book Links StoryArts Brisbane Freya Blackwood Illustration Workshop Sunday, 23rd October 2022
Picture books are like little self-contained worlds that exist between two covers – Freya Blackwood 
Creativity was electric on day two of the Book Links StoryArts Brisbane conference. And with Freya Blackwood as our fearless workshop leader, we were in for a treat! Our bottoms were on the tips of our seats as she shared her picture book-making processes.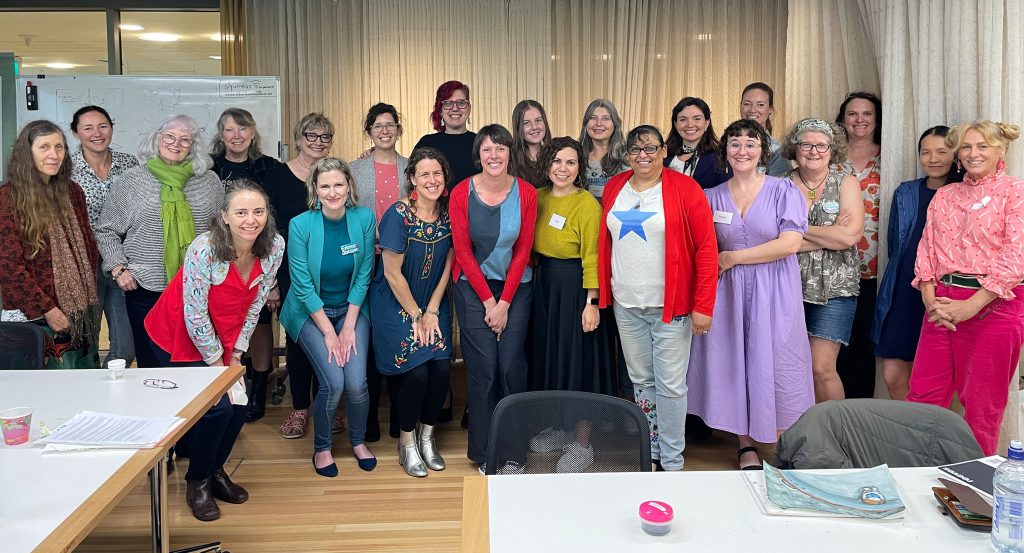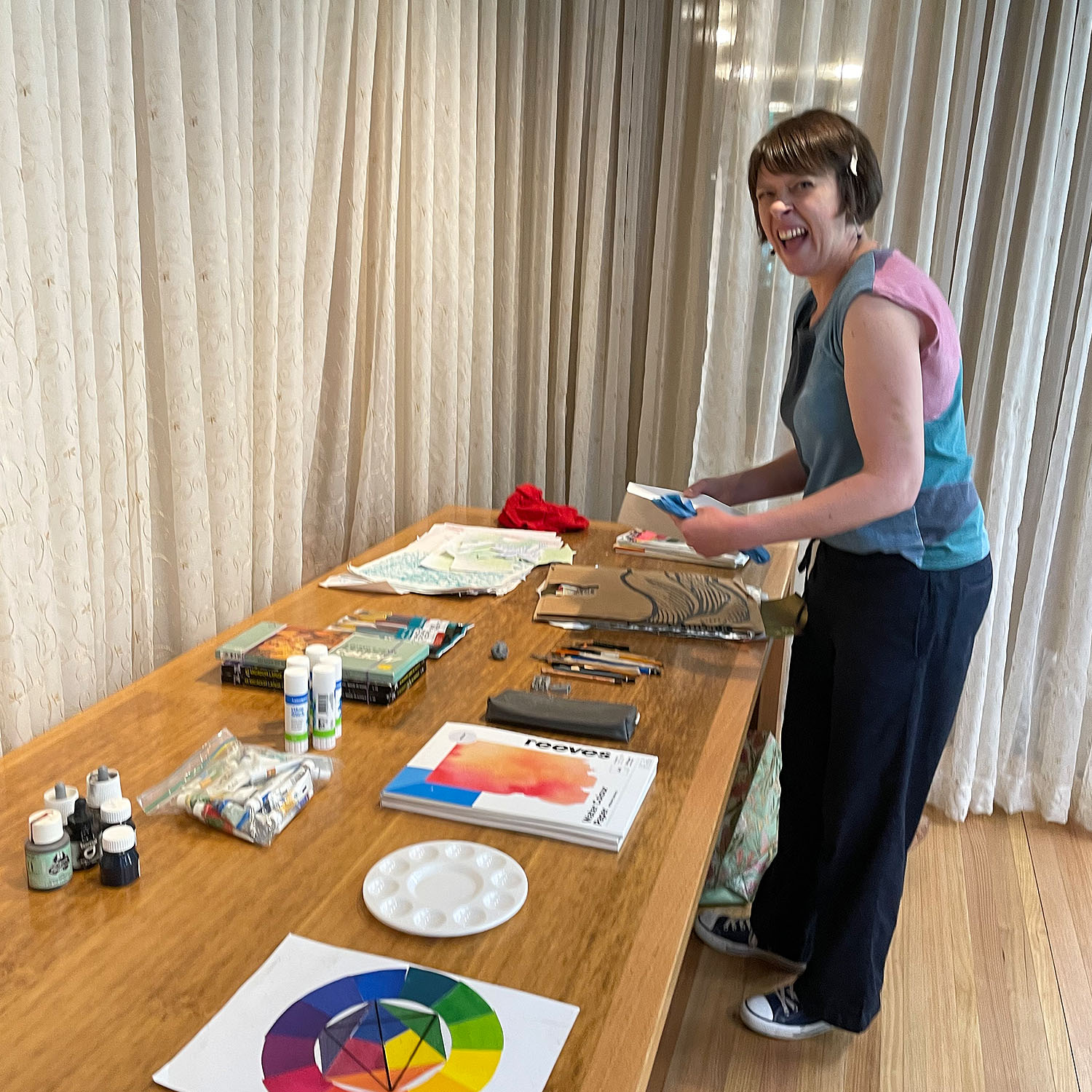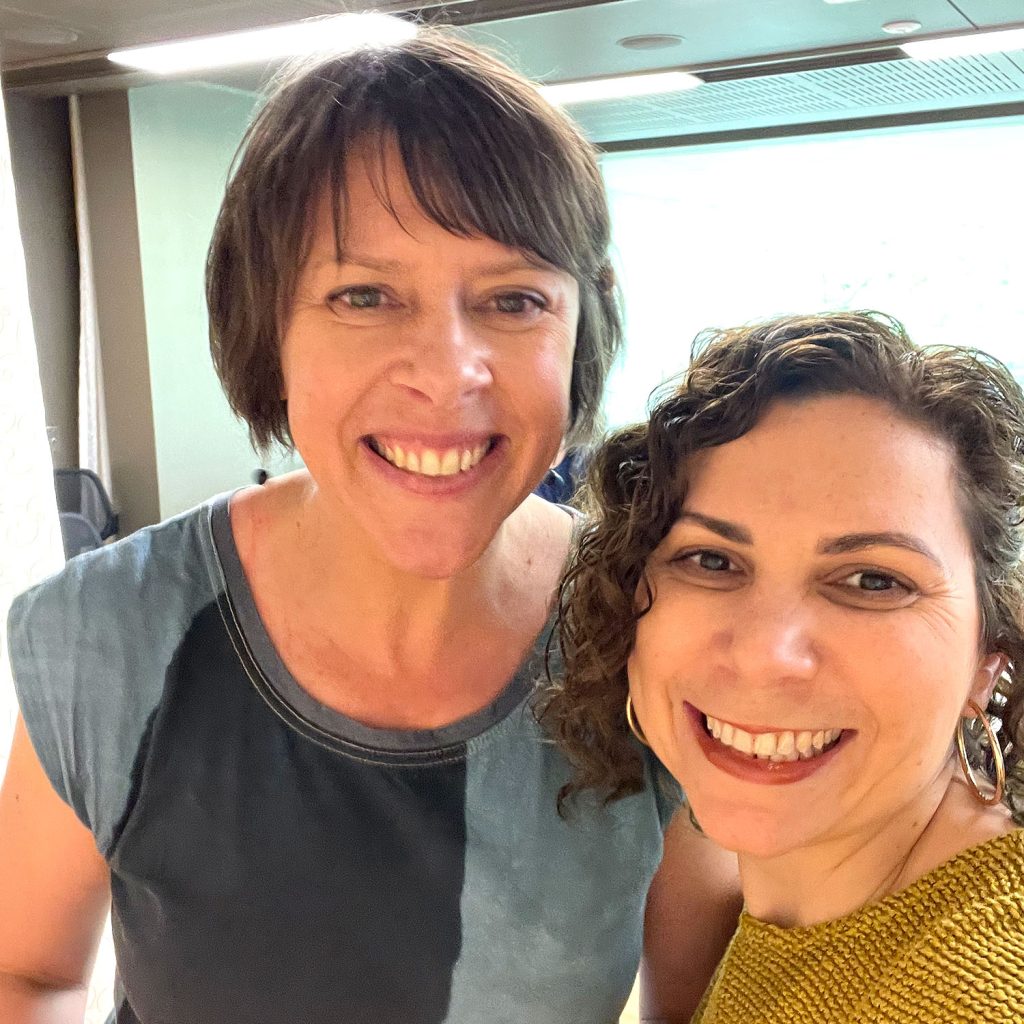 Each table was supplied with a sample manuscript of Jack and The Bean Stalk. Then it was time to get busy, but where to start?
TASK ONE: Connect with the manuscript
Freya explained that when a manuscript hits her desk, she reaches for a pencil and floods the white space with conceptual ideas, feelings and visual suggestions. The good, the bad and the ugly – they're all welcome! Freya's hot tip was to approach each paragraph like a movie scene, highlighting moments of tension and wonder and identifying opportunities for dynamic compositions. Soon enough, you could hear every pen in the room scribbling away.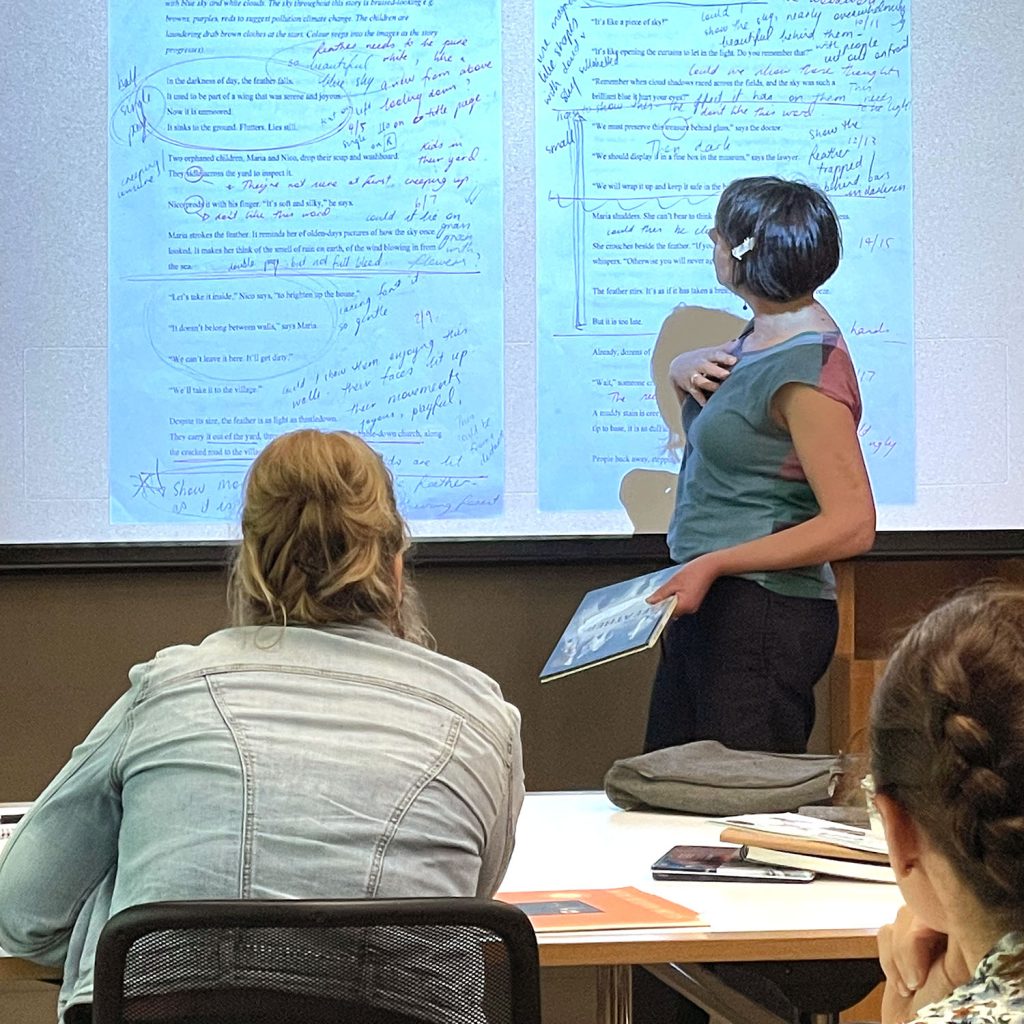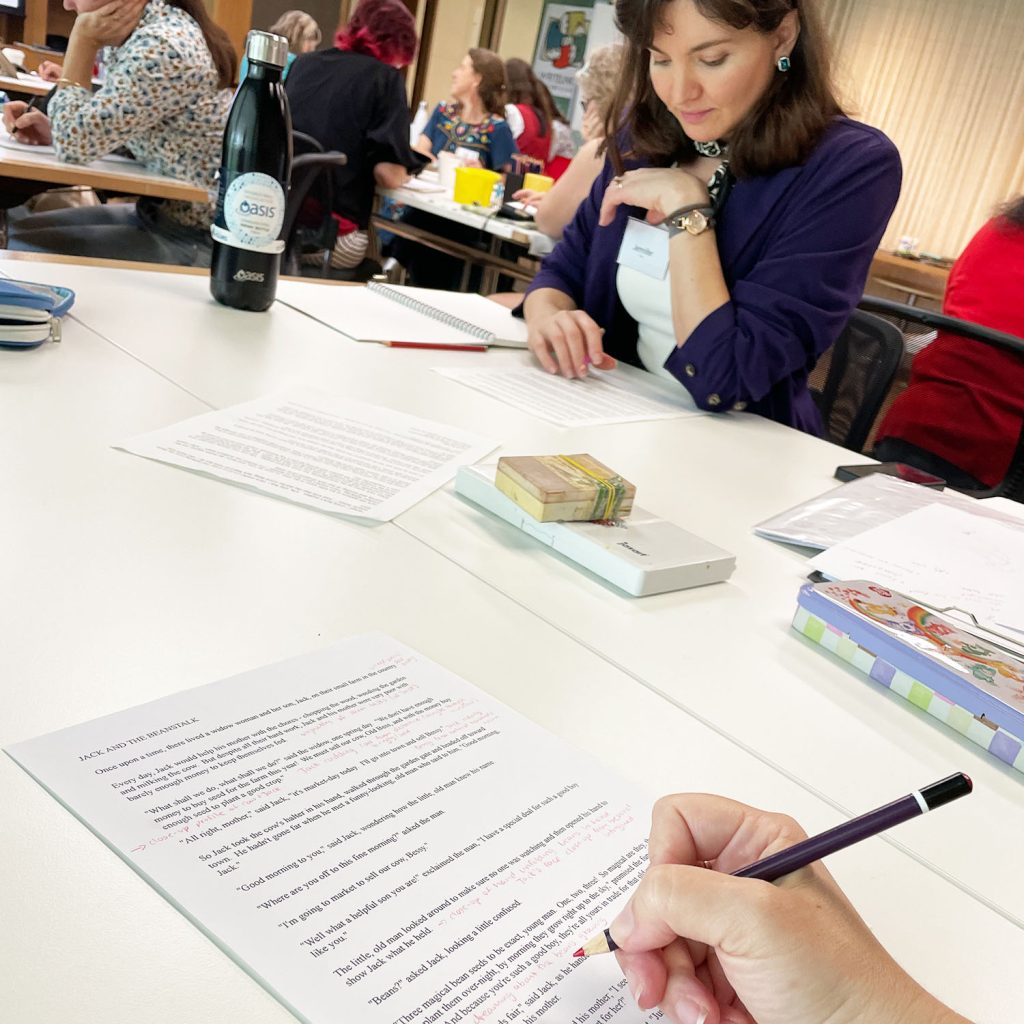 It was also comforting to hear that picture book-making is not linear, even for Freya. There's no secret formula to follow, and starting in the middle, at the end, anywhere is okay. Start with your most substantial connection to the story and revisit the gaps later. The experimentation explored along the way will often help inform those challenging pages.
TASK TWO: Thumb-nailing and flow of action
Tuning into our inner movie director, we picked two of our favourite 'scenes' from the manuscript—one focusing on the character, the other on environment. We then began thumb-nailing endless layout combinations. Freya's thumb-nailing tip was to consider the action of the page. For example, if your character is confronted with a challenge or moment of change, you can visually disrupt the left-to-right flow by inverting it to right-to-left. This could be as subtle as facing the main character in the opposite direction to other figures or boldly obstructing the composition with a shape or negative space. It was wild to walk around the room and see the diversity of ideas.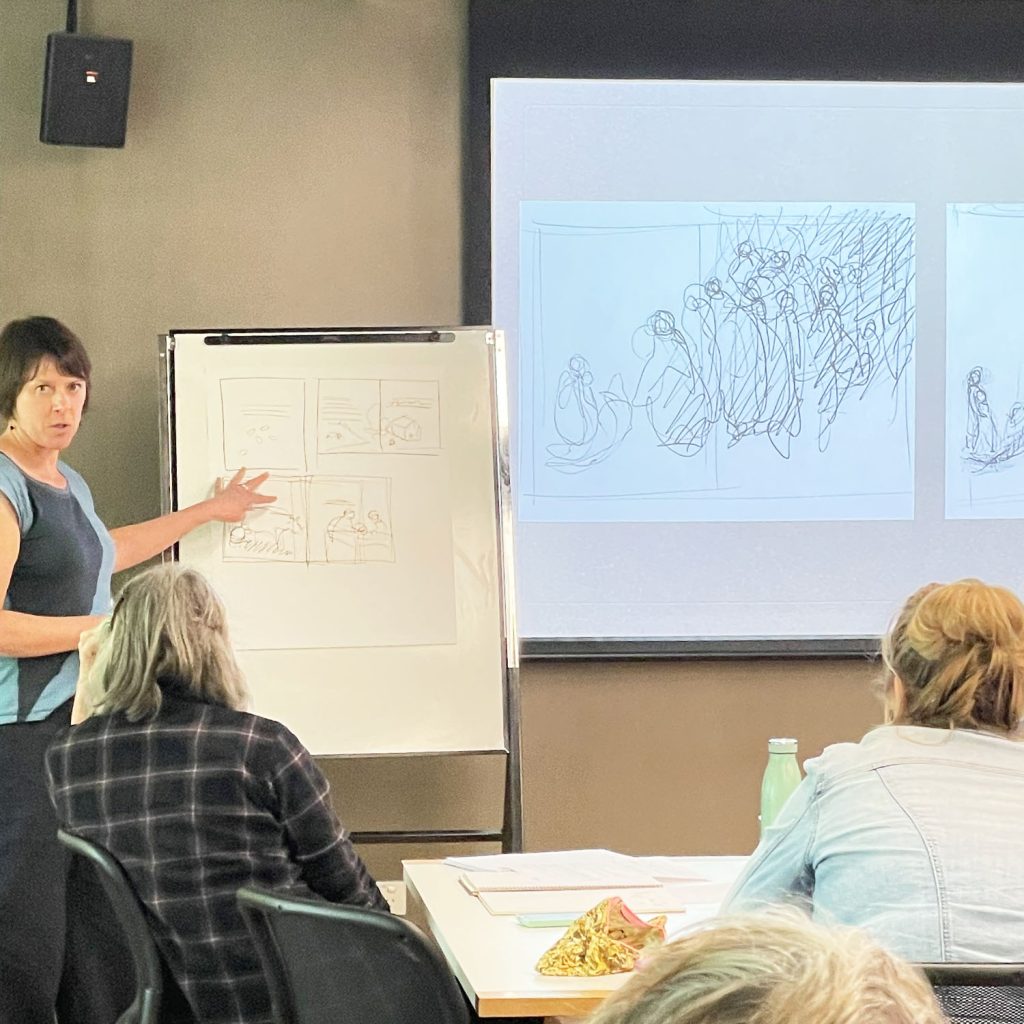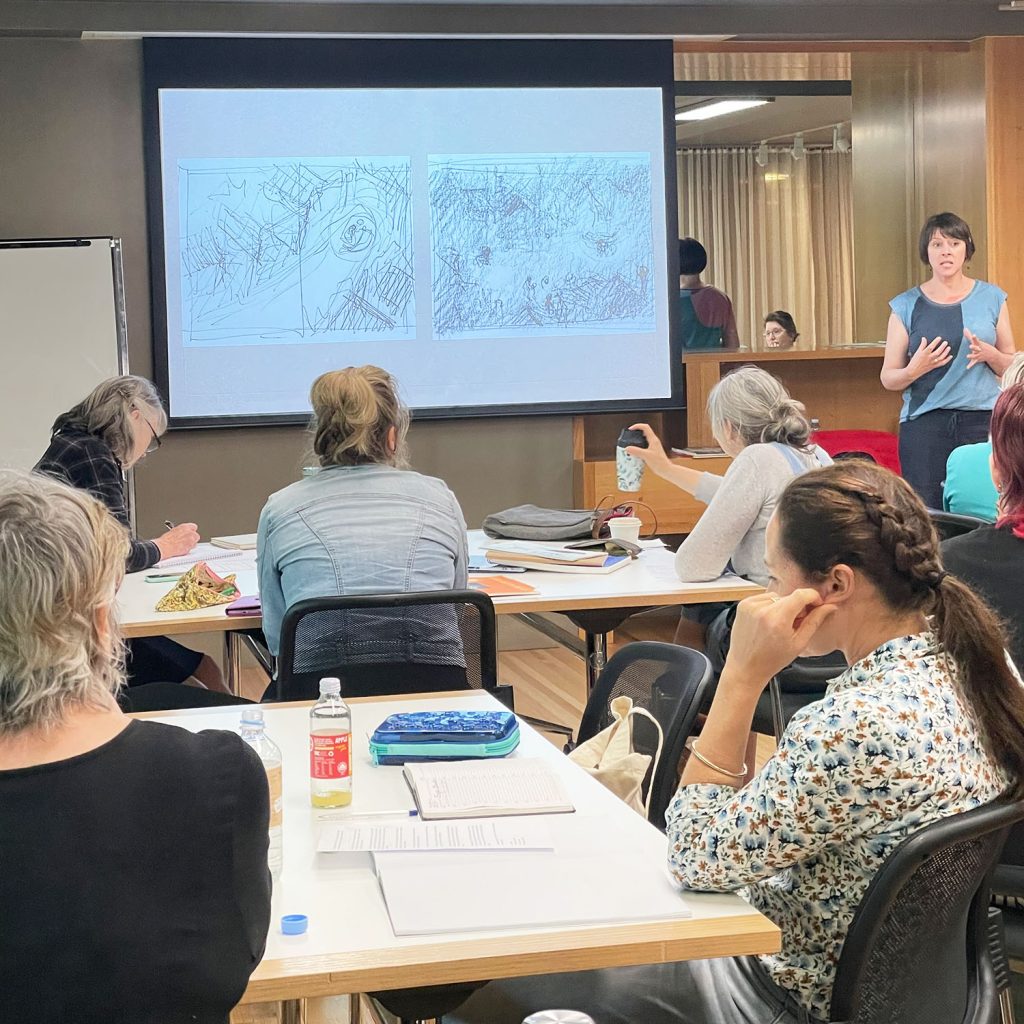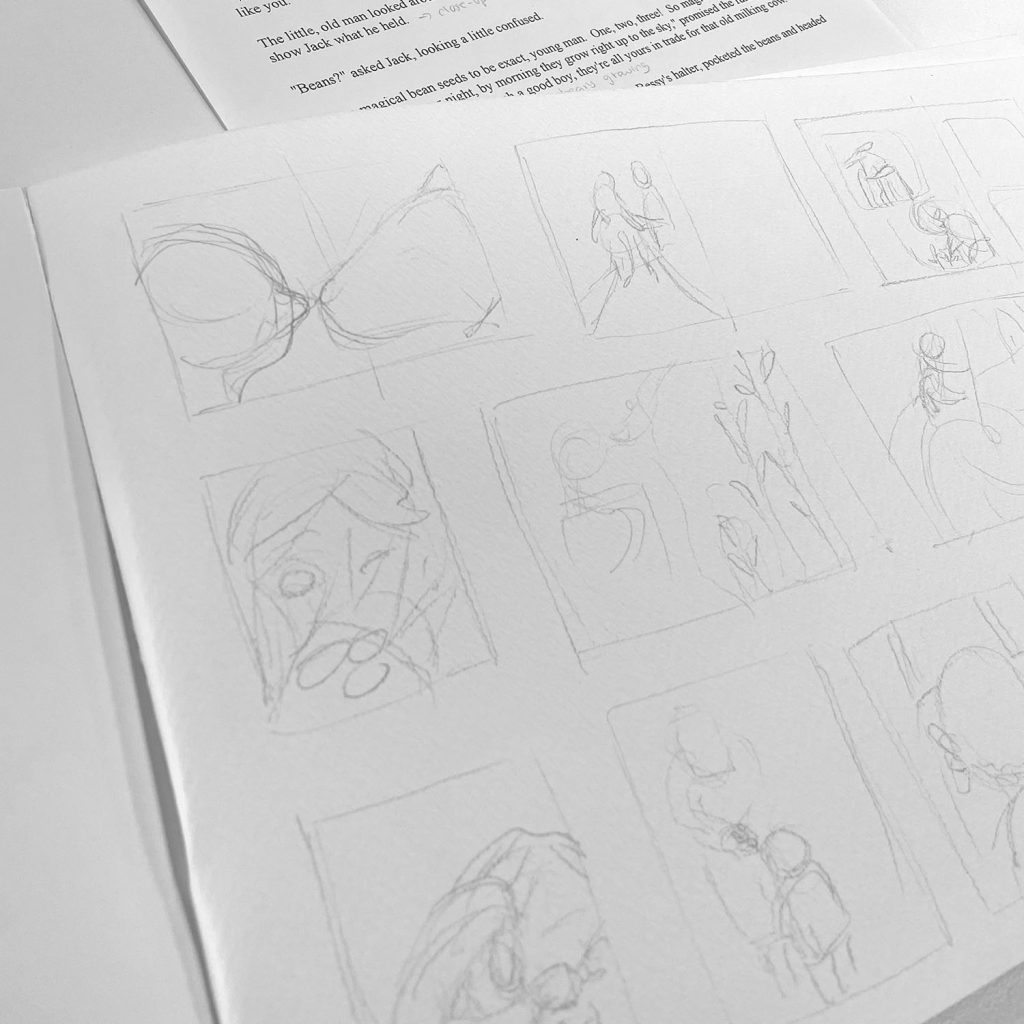 BONUS TASK: Abstract characters & rubbings
Before parting for lunch, Freya challenged us to make whacky Jack and The Bean Stalk characters from abstract collage cuttings. This activity may or may not provide a style direction for our final piece. We all enjoyed gluing our fingers together and sharing laughs over our crazy creations.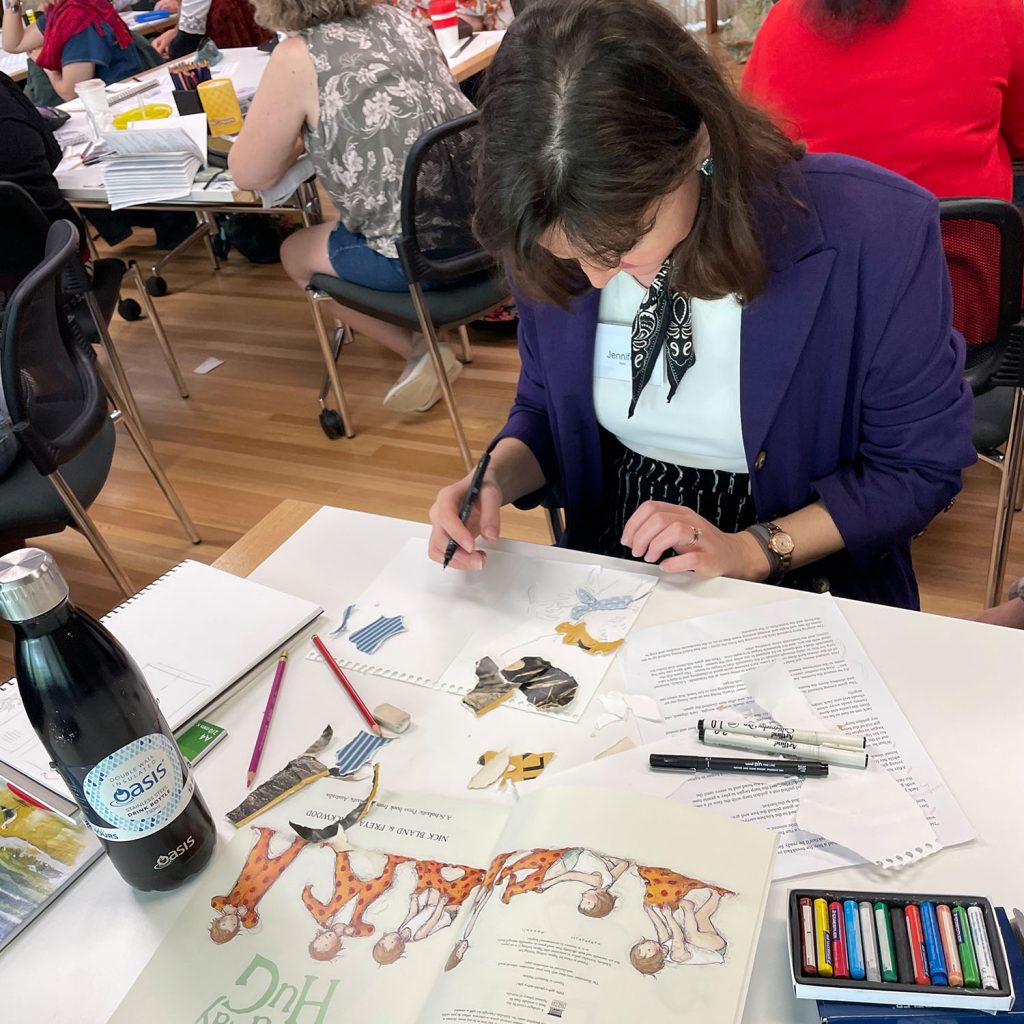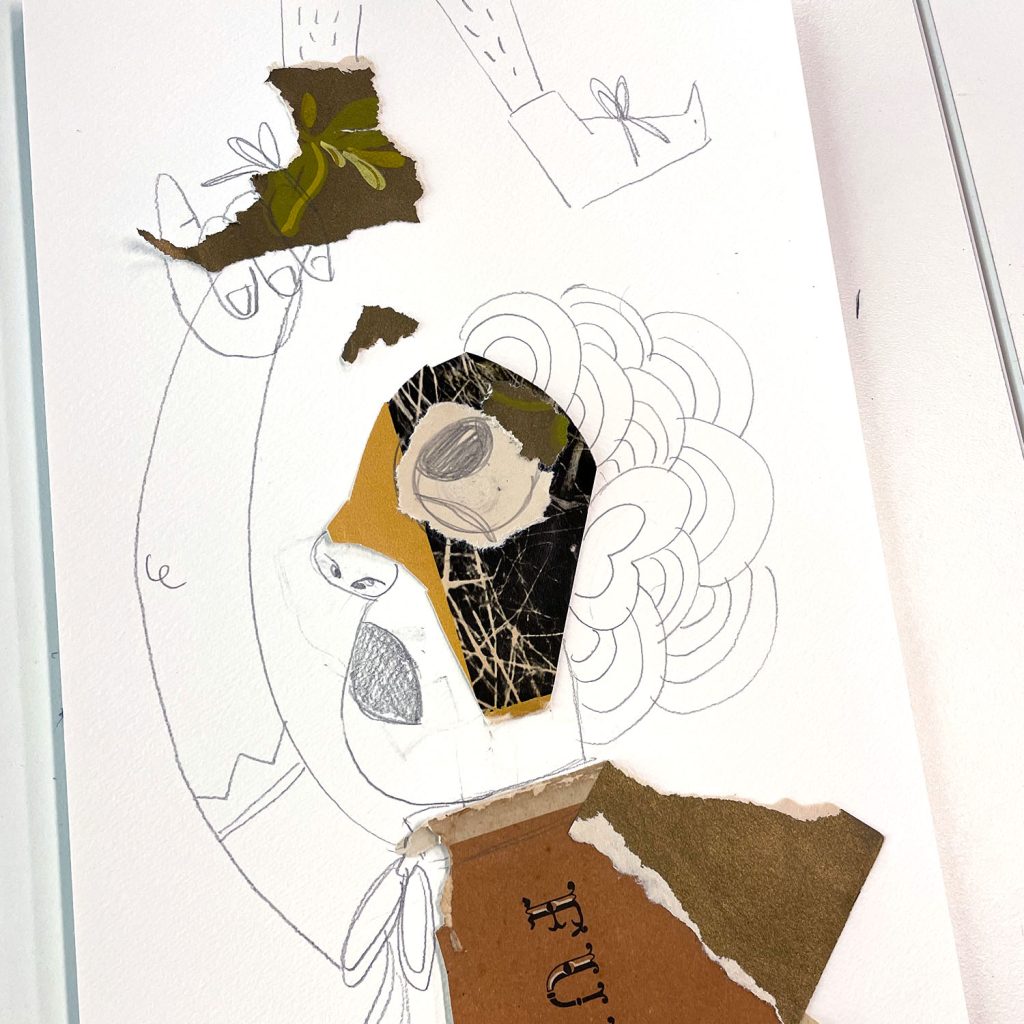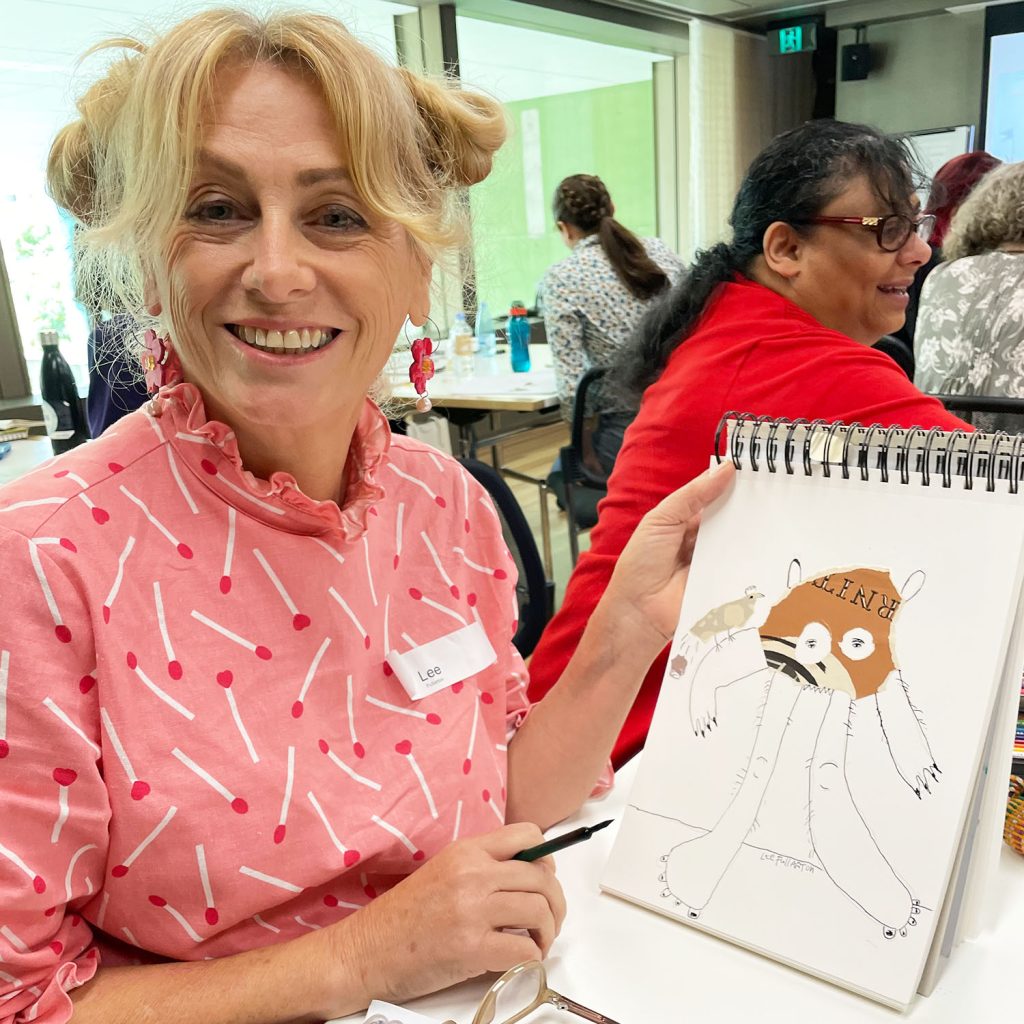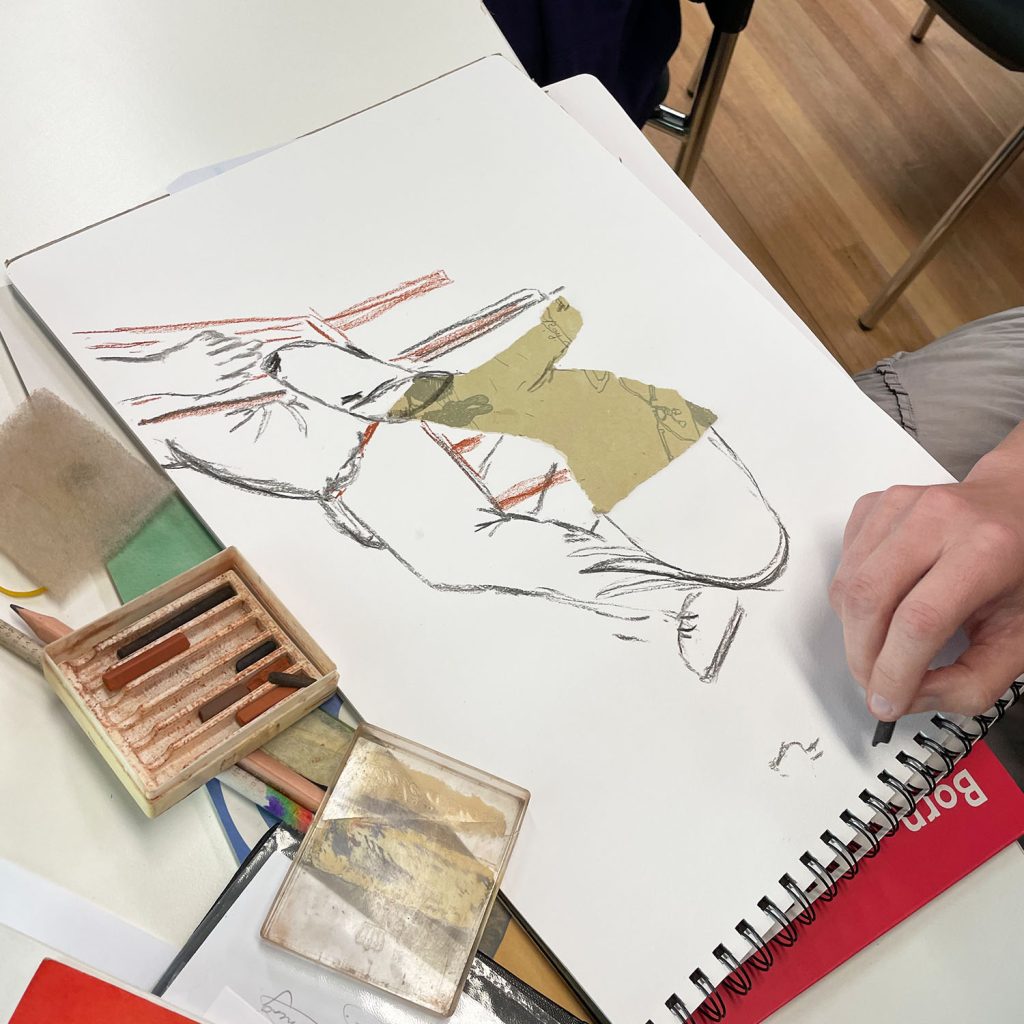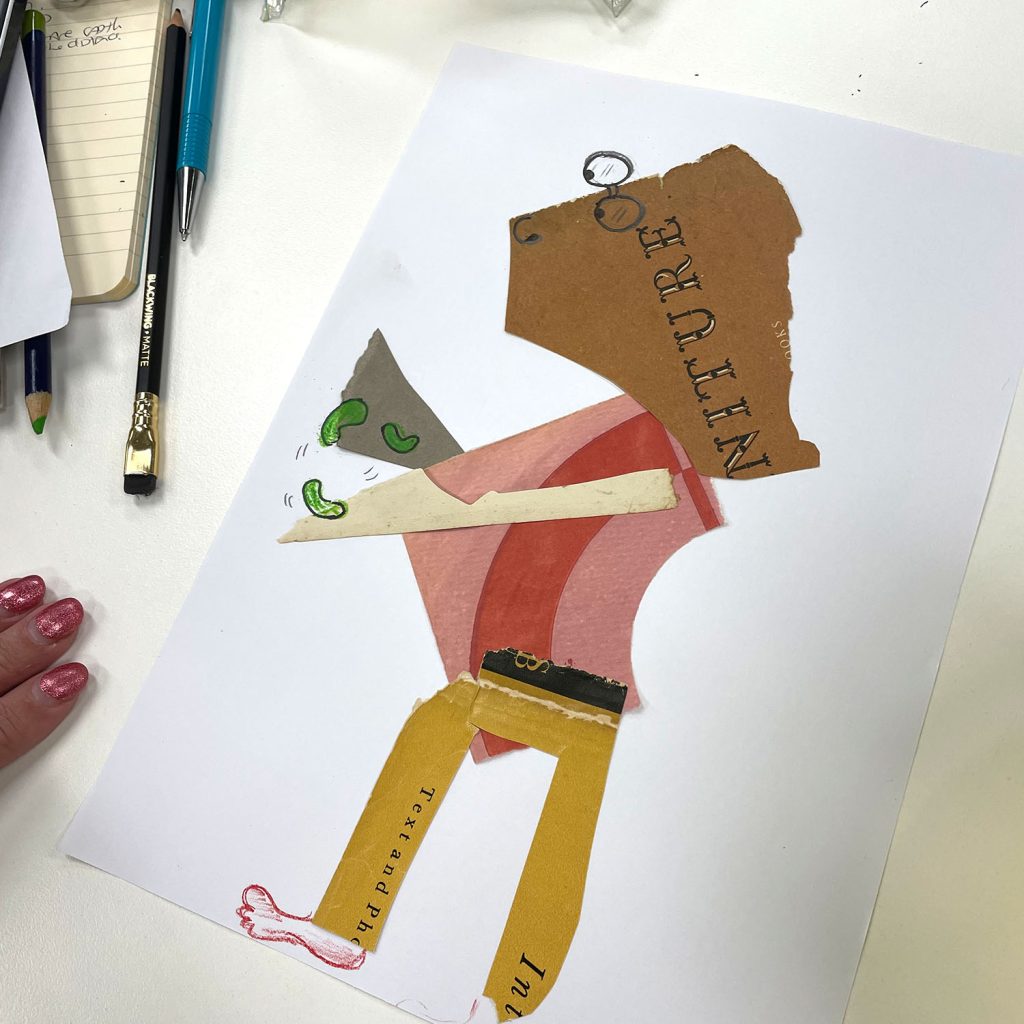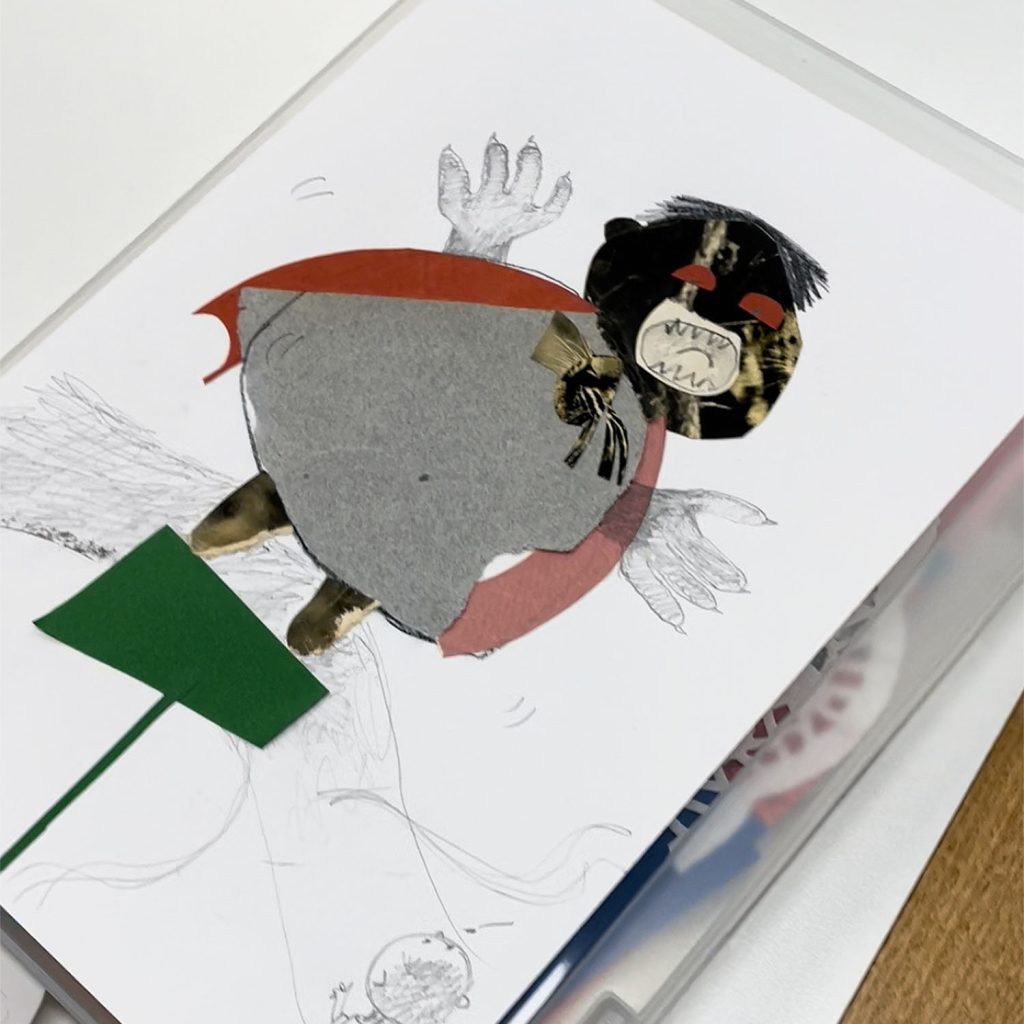 We also took a moment to collect texture rubbings on paper. Some work-shoppers used the opportunity to venture across the State Library for impressions of elevator doors, soles of shoes, and braille signage. It was a moment.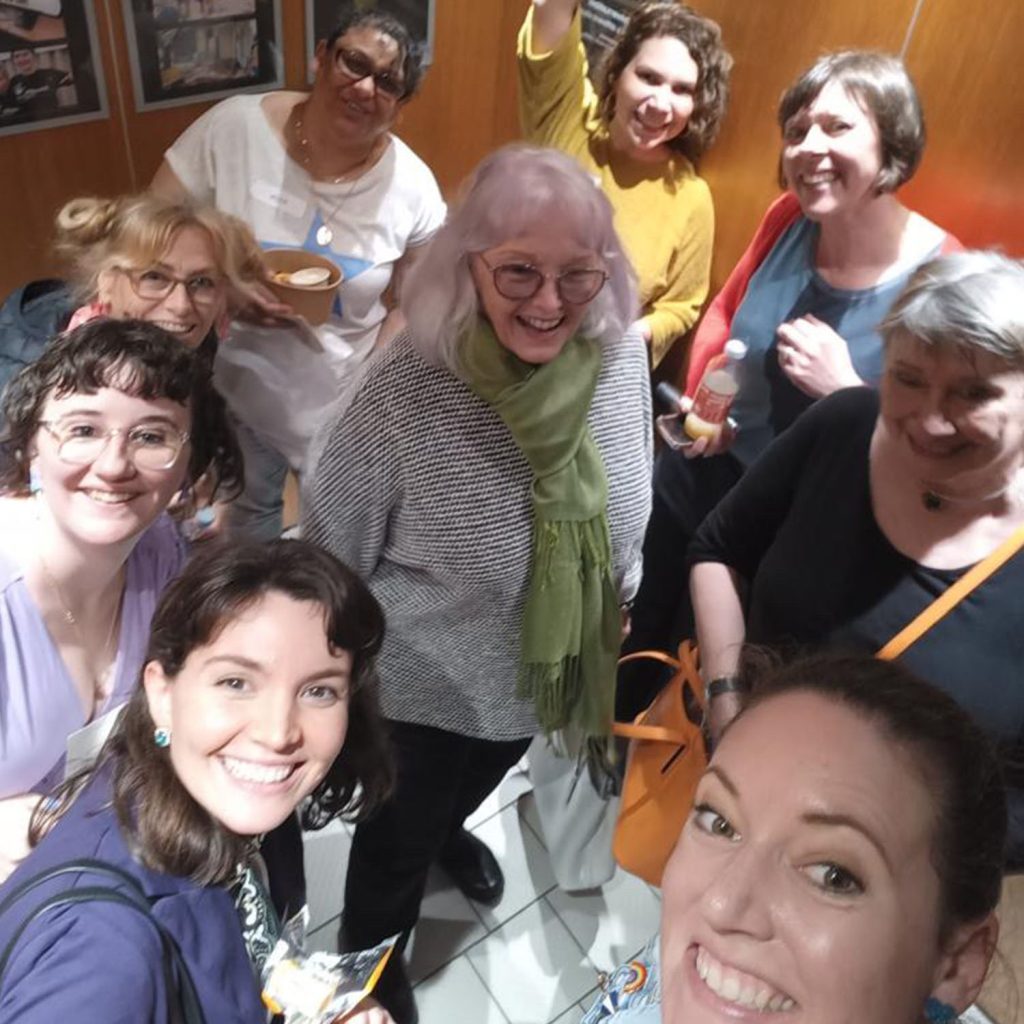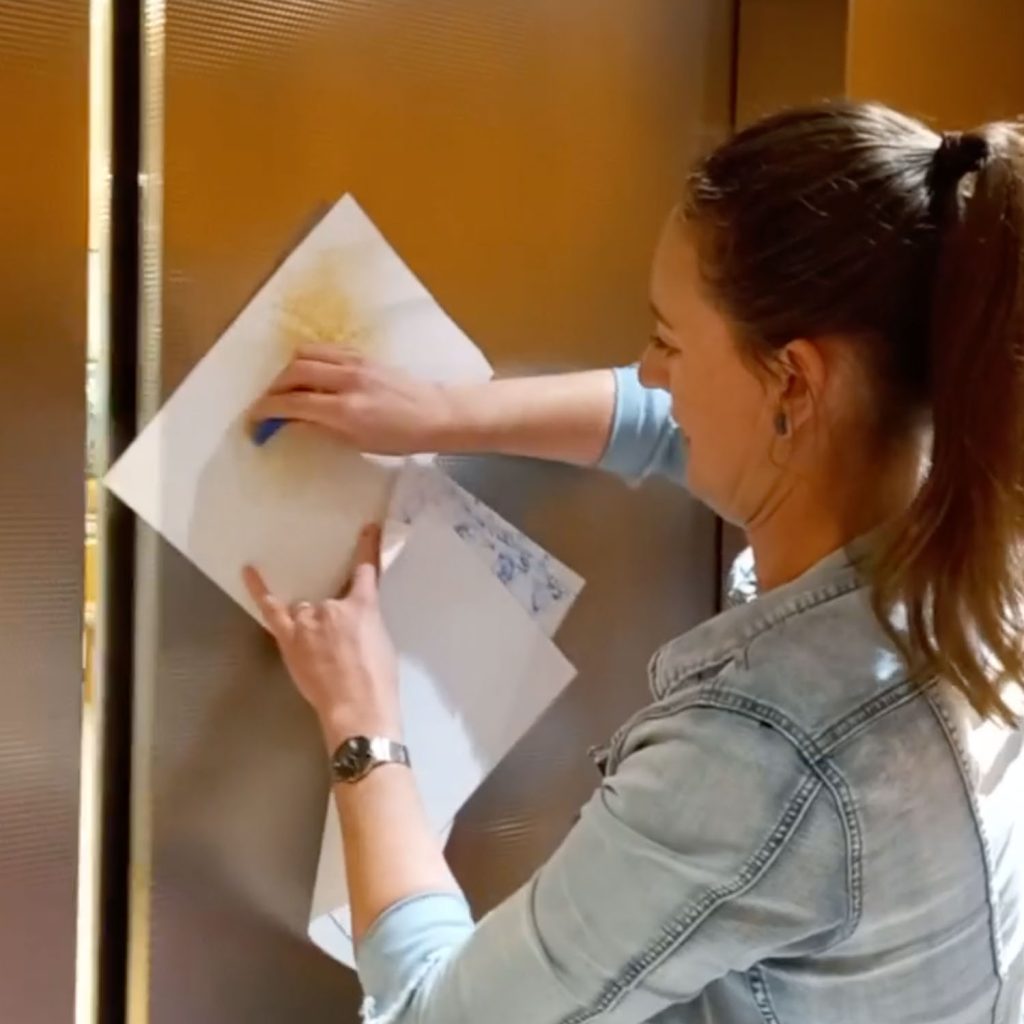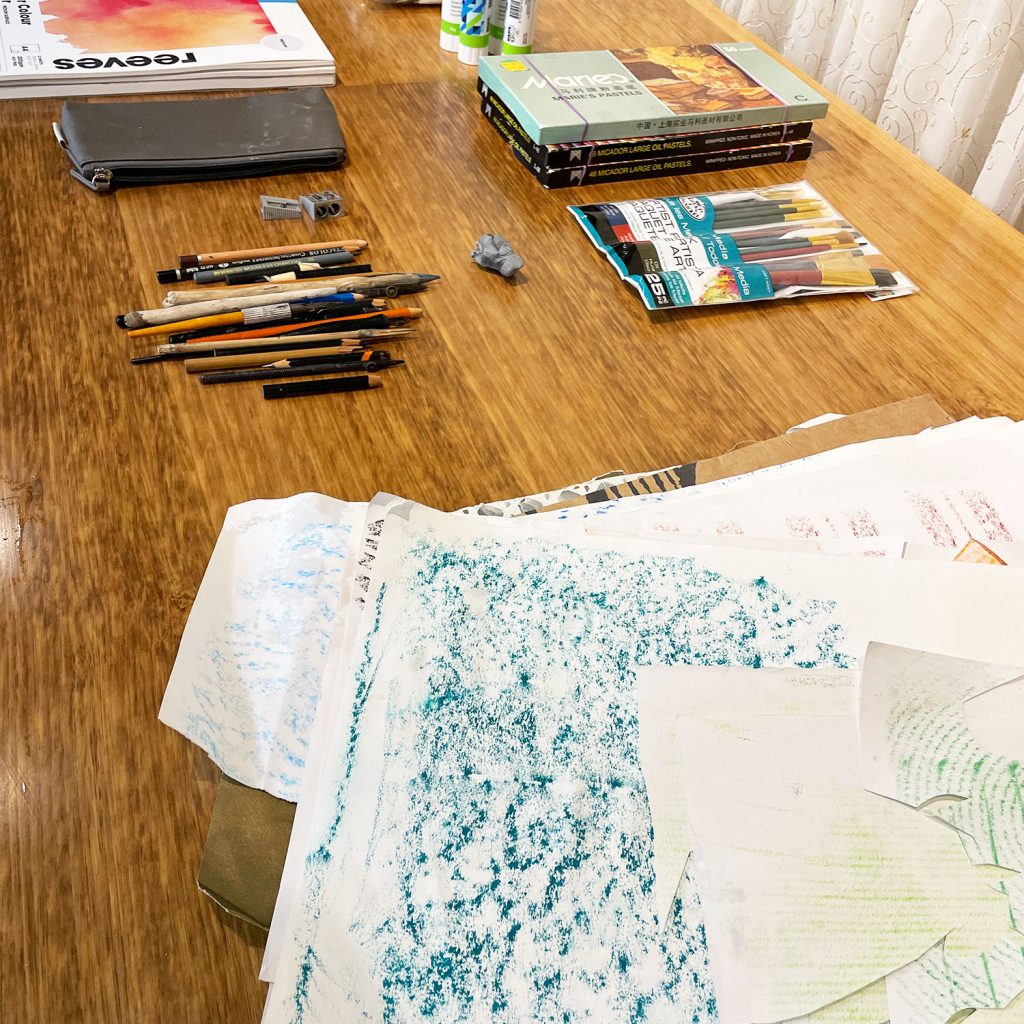 TASK THREE: Colour play
It was time to set up our paint pans, pastels and pencils to develop a colour system for our final piece. Freya's stead-fast formula is typically three colours and a neutral – in various hues of red, yellow and blue. We huddled around as she mixed water colour skin tones. Naturally, we oohh'd and aahh'd as she layered pigment over line-work. Lively and expressive, in proper Freya form. We each then explored colour options for our favourite thumbnail composition. Freya's tip was to use colour to accentuate the most critical object on the page.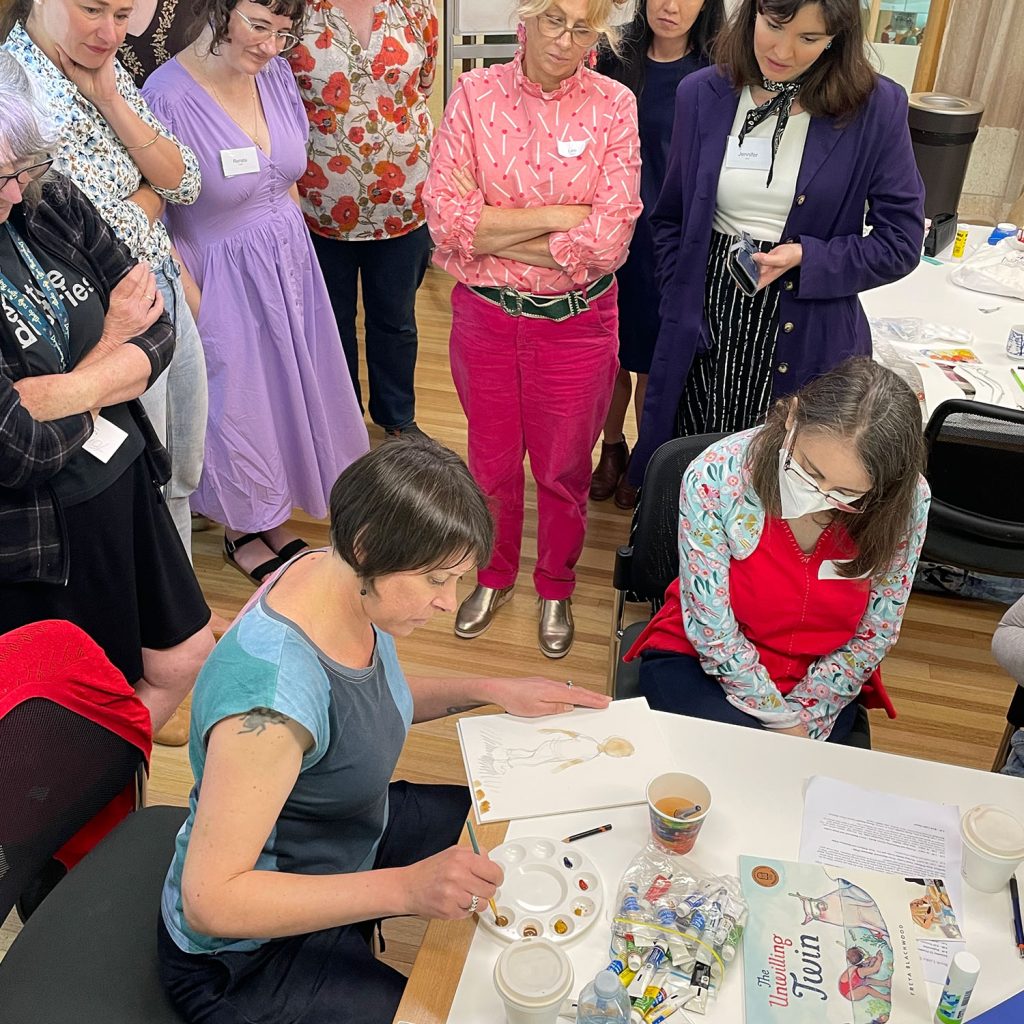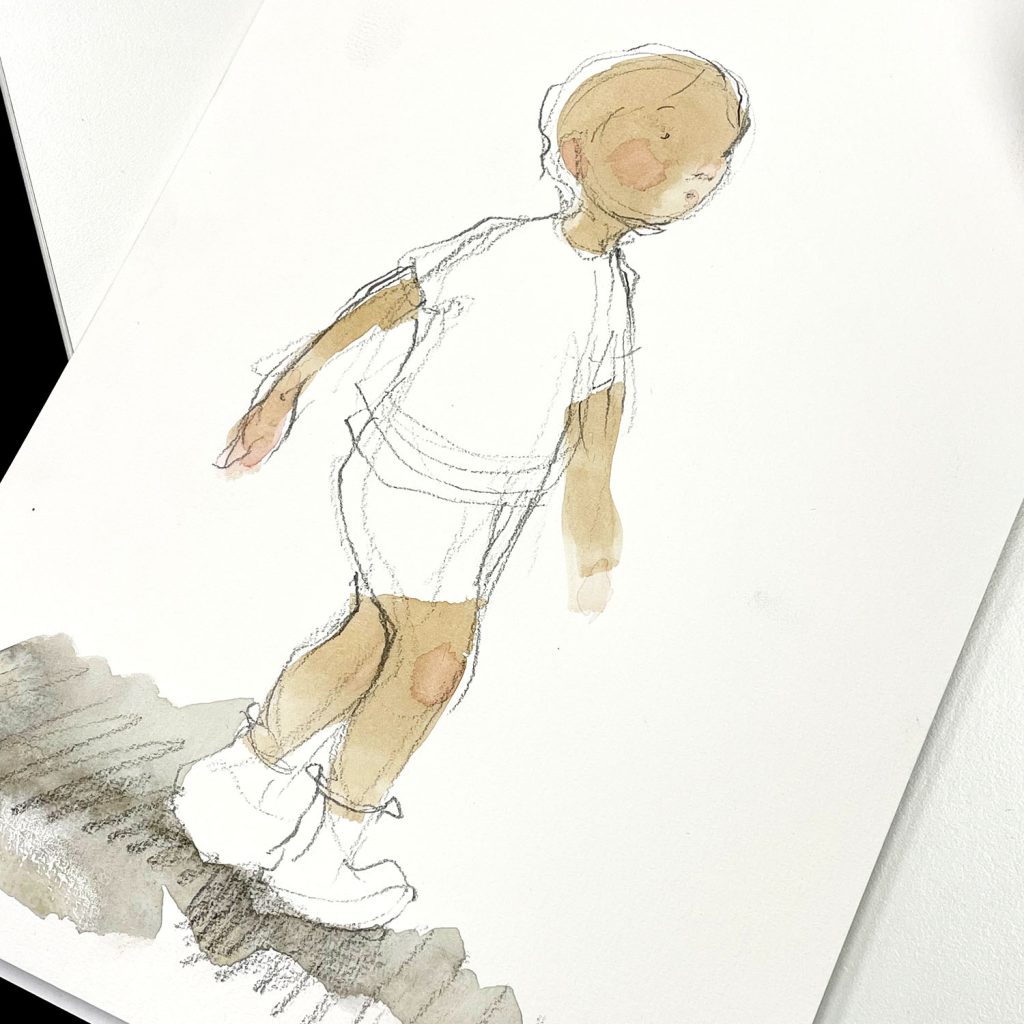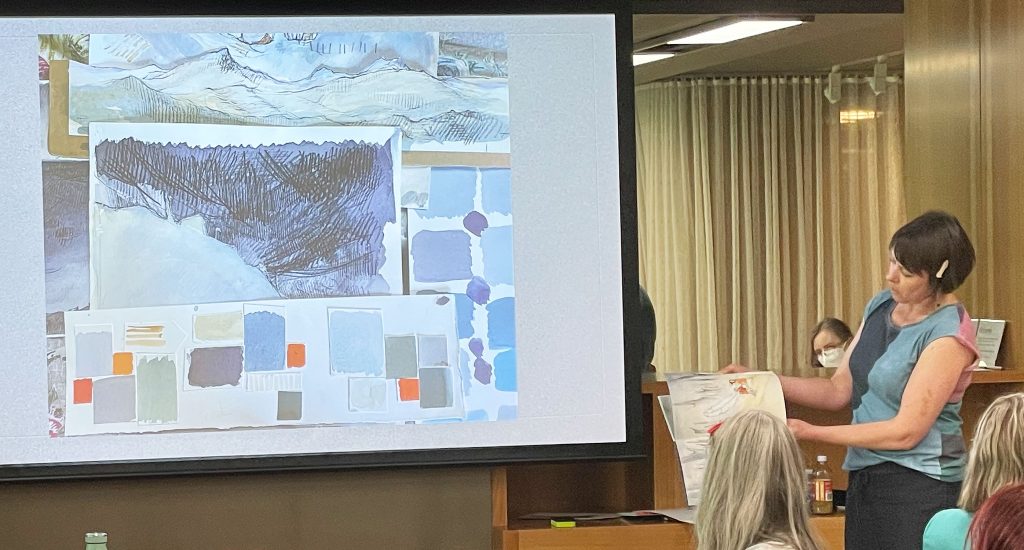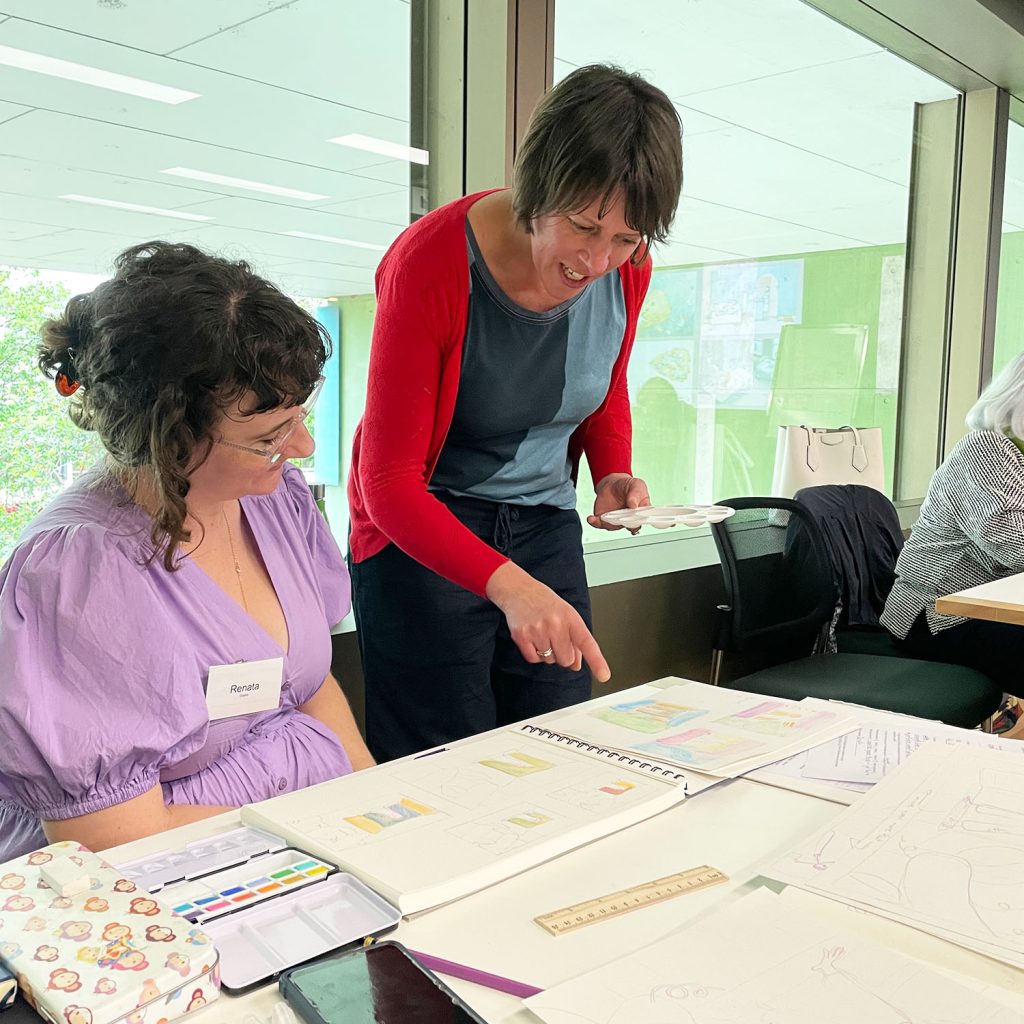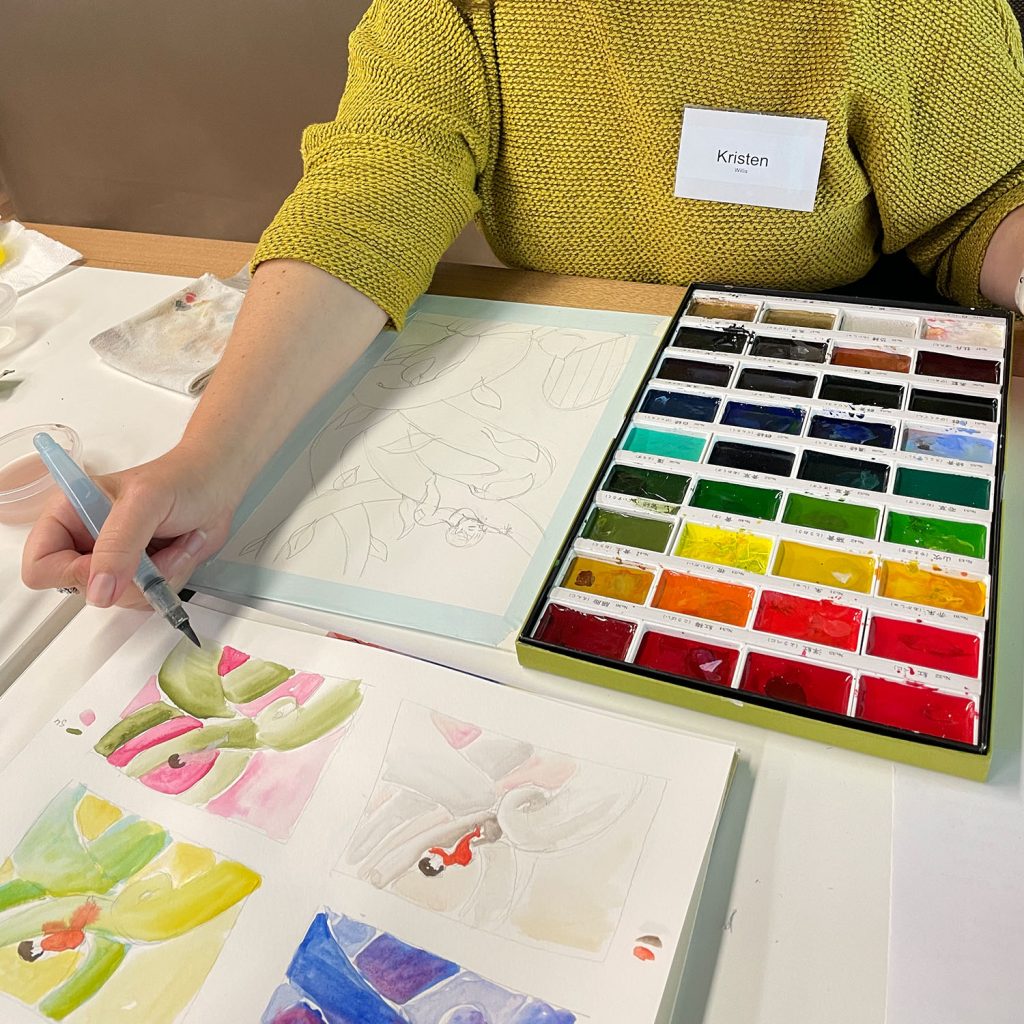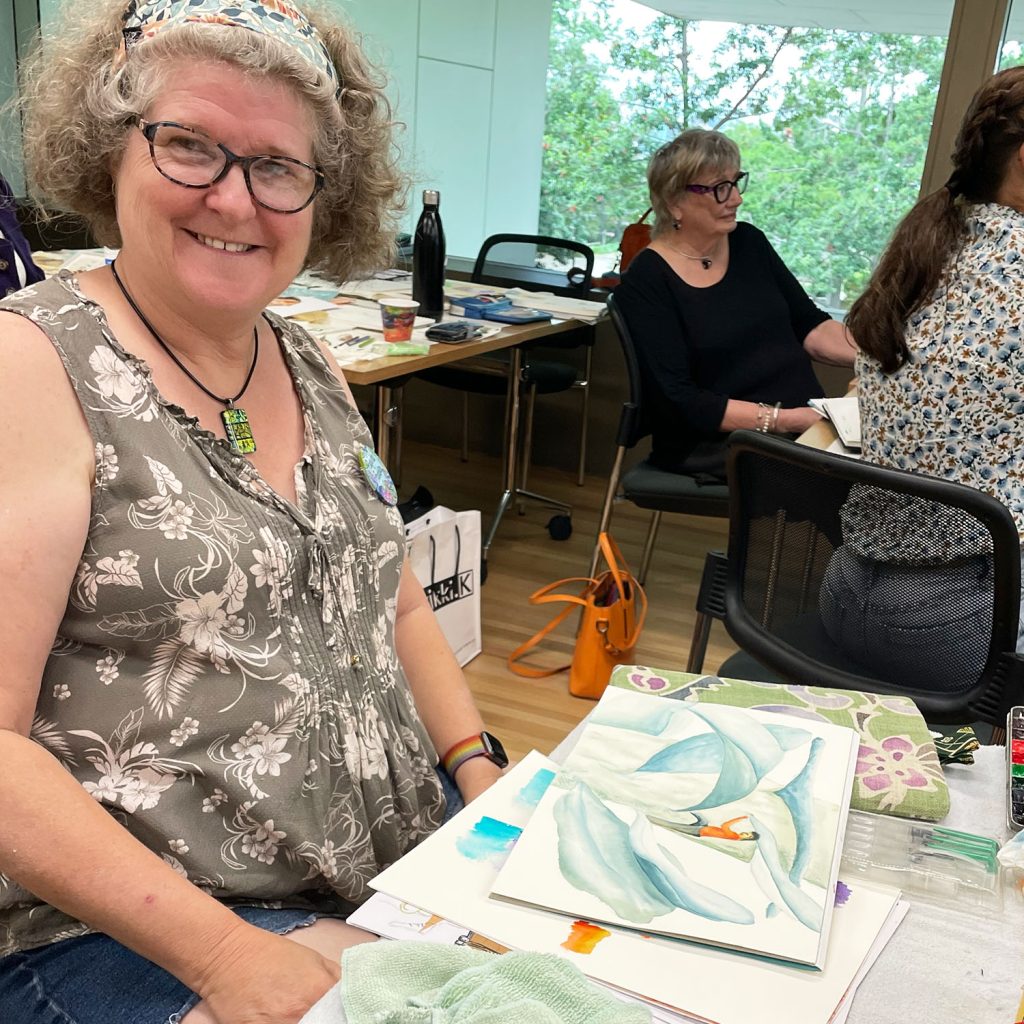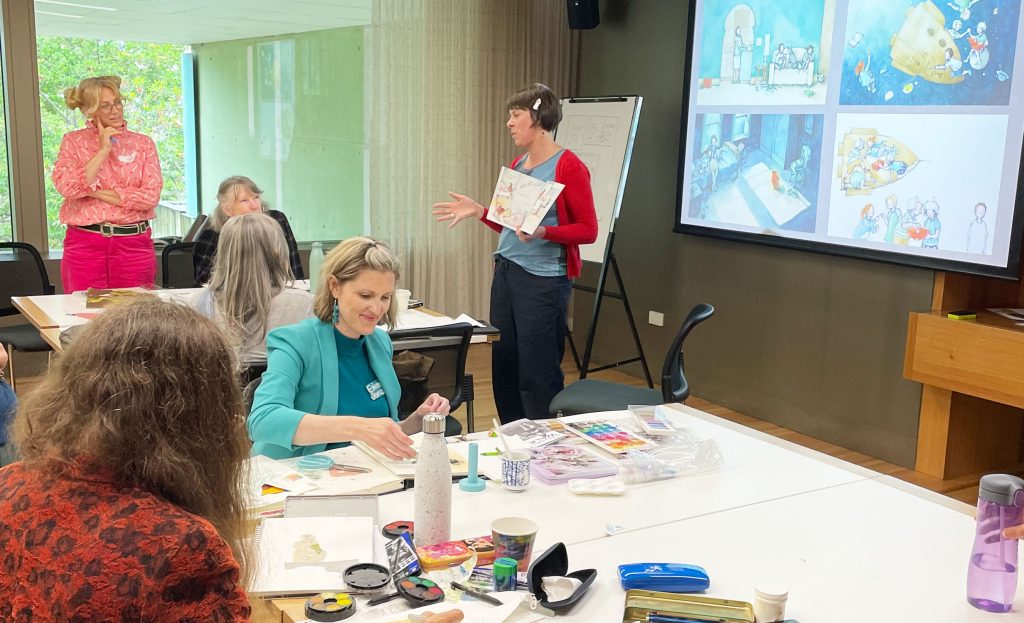 After a fantastic day of insight and creative play, we secretly wished this workshop had never ended. And for those that couldn't make it, we missed you, and I hope you enjoyed the passed-on learnings gifted by Freya. Perhaps we could convince her to return for workshop 2.0?
It was an honour to cover this event for you, and I look forward to seeing you at the next BSAB conference or BookLinks event.
Here is a little process journey of my Jack and the Bean Stalk workshop piece: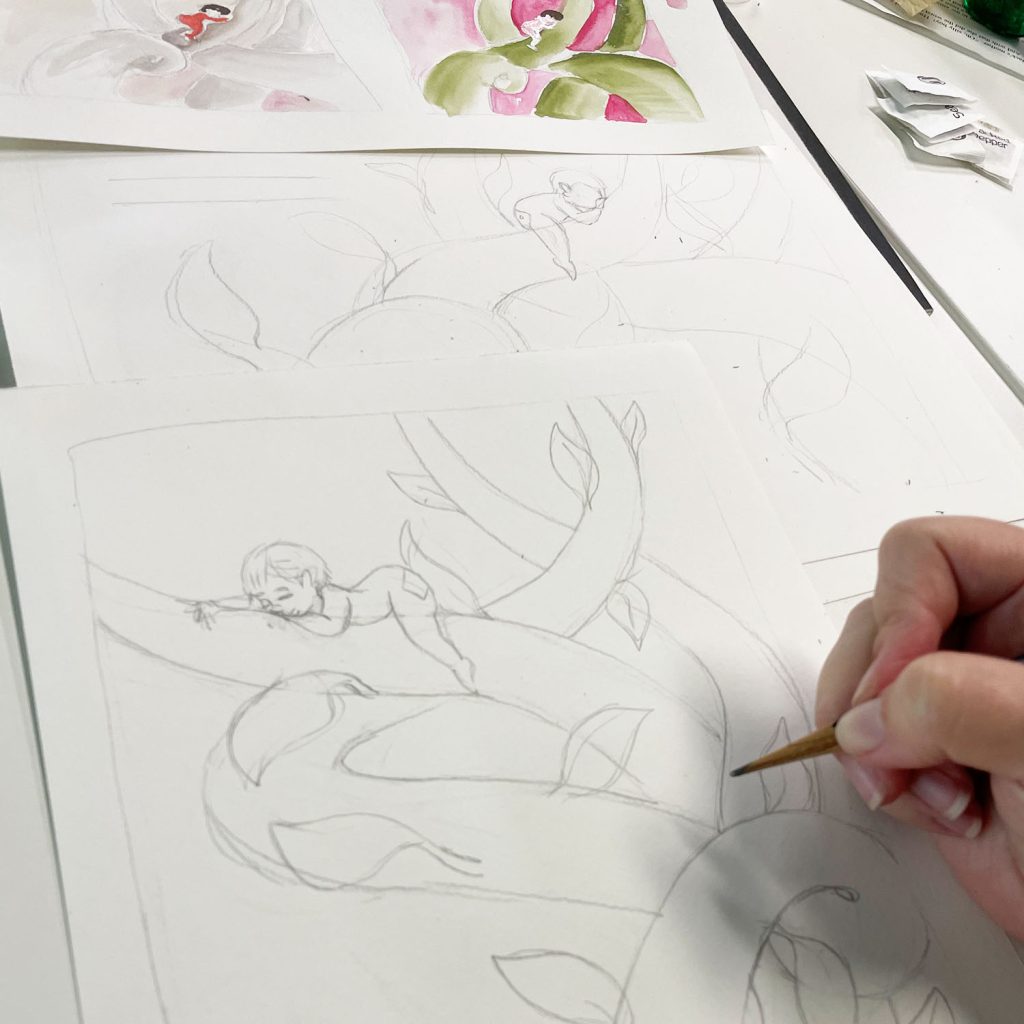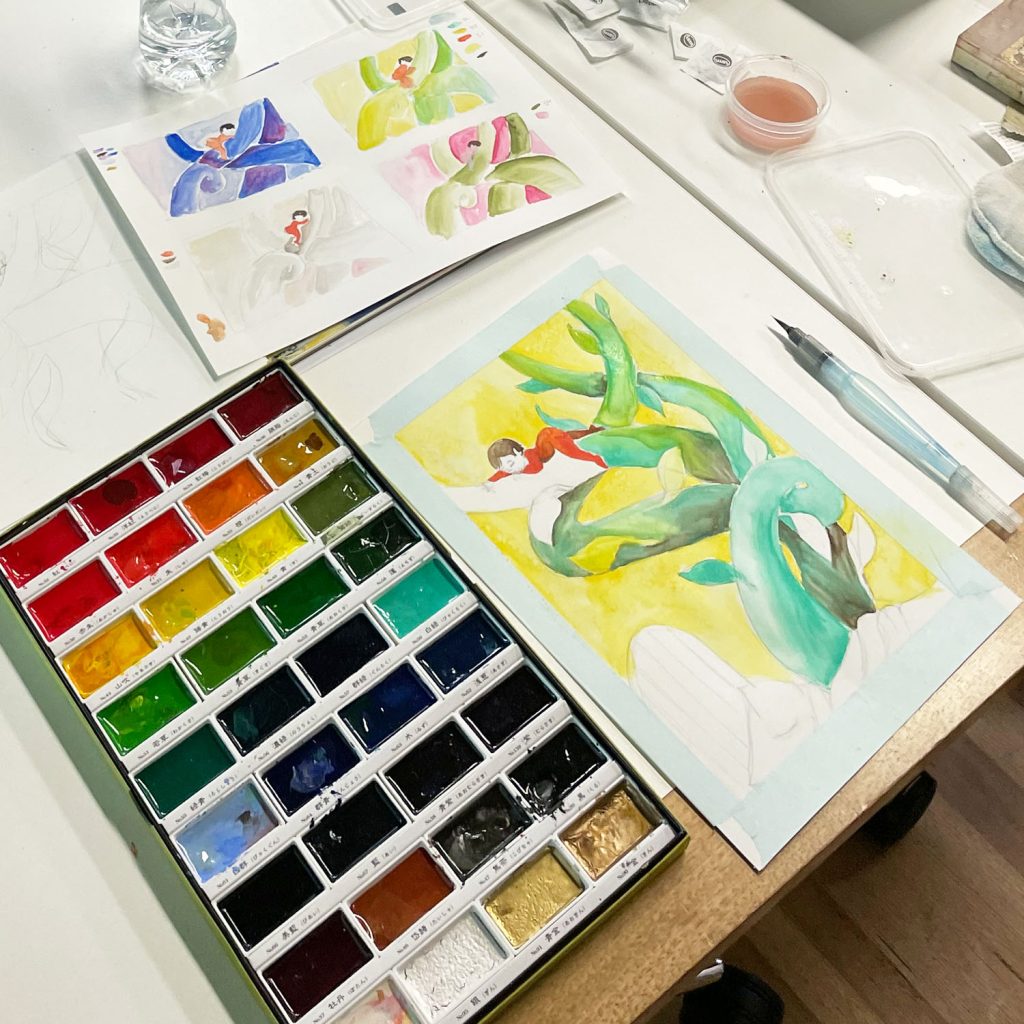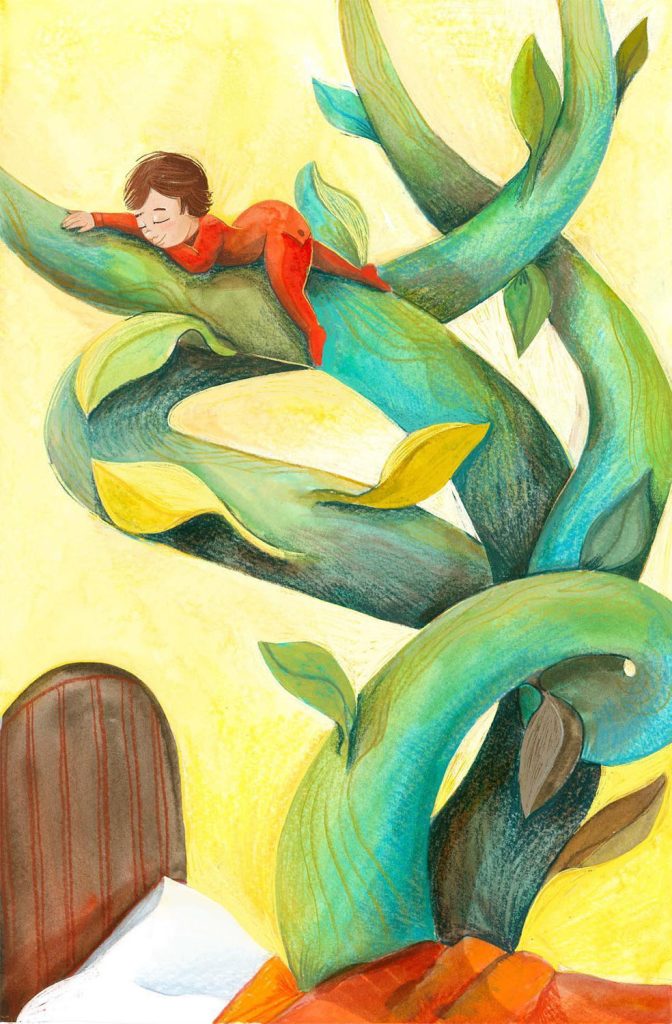 Ciao,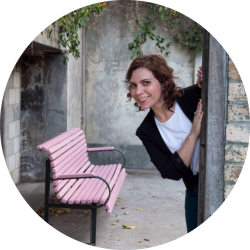 Kristen Willis
Kristen Willis is a multi-media artist based in Brisbane. She explores all aspects of illustration, printmaking and graphic design by mixing fine-art techniques with digital media. Born in Far North Queensland surrounded by biscotti and sugar cane fields, Kristen is inspired by her Australian-Italian heritage. Kristen holds a Bachelor of Fine Arts with Honours (majoring in printmaking and drawing) and an accredited certification in Graphic Design. She lives with her family in Brisbane and runs her own graphic design business Tondo Creative.
Instagram: @tondocreative